File this under strange but true: For more than a year now, New York City has been in a buyer's market. A confluence of factors have flipped long-held beliefs about the city's real estate market upside down. Developers seeking to leverage expiring 421-a tax abatements have brought a surge of new units to market in the past couple years; meanwhile, wages are stagnant, interest rates are up, and the new federal tax law has caused consumers to pause.
The result? Inventory at near-record highs and slowing sales. Obviously, this is a great time to buy. But sellers find themselves in a tougher position than at any time in NYC's recent history.
"More inventory means more competition, and you ultimately have to stand out among your competitors," says Corcoran agent Charlie Miller. "I'm a little tenacious. I have learned over the years of doing this that I've always regretted not insisting certain things happen. It's like getting ready for a first date. You have to present yourself the best you can."
But selling your co-op or condo quickly for a fair price is not impossible. Here's how to distinguish yourself from your competitors.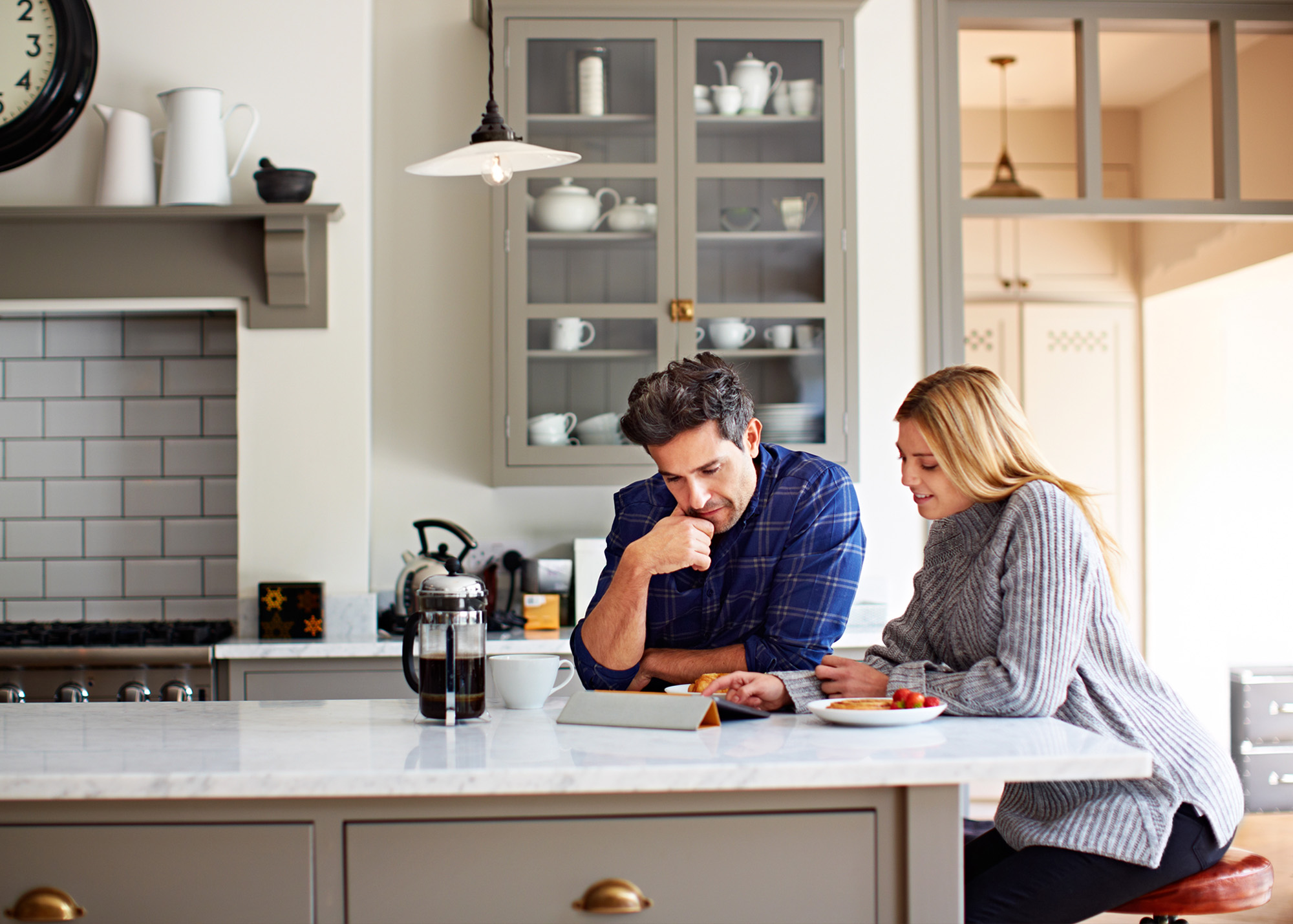 Create a compelling visual narrative through staging
"When staging your place for sale, understand that the way people aspire to live is drastically different from the way people actually live," says Miller.
Buyers have become accustomed by showrooms "to seeing something super stylish and au courant," notes Michael Franco, an agent with Corcoran's Soho office. "There's a modern, contemporary look that attracts people, and I want to make your apartment look like that."
Miller recommends removing up to 50 percent of the items you've stored in closets and cupboards, moving furniture to open up space, and bringing in simple linens, bedsheets, and pillows with consistent colors and patterns.
"It's important to present a color story," Miller says. "Most people don't realize when they're looking at homes that they can be drawn to something that's ultimately very different from the space itself. You walk through and feel that a place really works, and it may be something as simple as a color carried throughout the entire apartment."
Personal photos can be distracting to a potential buyer's ability to envision themselves in your home, as can children's toys, if the buyer doesn't have children. You will also want to give your home a thorough, professional cleanup. If possible, apply a fresh coat of designer white paint and have the floors refinished.
There are different levels of staging, from bringing in a few accessories to spruce up an already-furnished home to hiring a company to come in and completely stage an empty apartment. Then there's virtual staging, which is a cheaper, more flexible option if you have an unfurnished home. Your agent can help you decide the right option for your space and budget.
Miller puts together a checklist for all his clients to help them create a consistent, appealing aesthetic before listing their home. And any good agent will have a rolodex of resources to help you maximize your listing's appeal: painters, contractors, stagers, and so on.
"We know what will move and what won't," Franco says.
Price with flexibility in mind
As a seller in a buyers' market, it's important to come to terms with the reality of decreasing prices. It can take up to two years for sellers to adapt to the market shift and adjust prices accordingly, but don't look to comps from five or 10 years ago—you have to price properties at where the market is currently. What's more, you should be prepared for potential buyers to take advantage of the market and negotiate the listing price, so factor that into your pricing.
"Everyone knows what everything is selling for, and the memo is out on this being a buyers' market," Franco says. "Buyers don't want to pay full price—they want to negotiate."
After assessing your home and determining a reasonable valuation, add a little bit to the listing price with the expectation that you'll come down during negotiations (and if you don't have to, score). But be careful not to overprice, either, because the market has never been more transparent. There's a sweet spot here with various determining factors: location, time of year, apartment condition, and so on. An experienced agent will help you find the right number.
Be flexible, in general
Flexibility with regard to pricing can be part of a broader strategy of flexibility that brokers say can help sellers get a leg up on the competition.
"Simply put, selling in this market requires a lot of flexibility," Miller says. That could mean, for example, giving a would-be buyer more time to finalize their commitment letter, or opening your home for showings more frequently. "You have to be amenable to people's requests when there's not a lot of demand. At the end of the day, these small movements won't matter when you have a closed deal."
If possible for you, you can even be flexible with when you list your apartment. Spring and fall are when most homes sell, but that also means you'll face the most competition with other sellers during those periods. 
"I've sold lots of apartments in December because nobody else has listed," Franco says. "But buyers are still out there. The market becomes more seasonal when it slows down, but there's not necessarily a right or wrong time to list."
The upshot of being flexible on multiple fronts? You may attract competing bids, which only works in your favor. Then you could give preference to buyers who can pay in cash; if you're selling a co-op, it means you can prioritize buyers you know will get co-op board approval.
Ultimately, an experienced real estate agent with connections and market expertise will help you navigate this particularly tricky time for sellers.
"Our job is to push you to accomplish your goals," Miller says. "And a seller's goal is to sell their apartment for the best price they can, whatever the market."
Visit corcoran.com today to find the right agent to help sell your home in a buyers' market.