The average commute time for New Yorkers is just over 40 minutes, according to the NYC Planning Commission. That's about 14 minutes more than the national average. Here are some neighborhood and apartment choices with an around 40-minute commute to Midtown or downtown. Of course, it'll depend where exactly in each neighborhood you live and work.
Pro Tip:
Did you know you can receive a buyer's rebate from your broker? With Prevu, you'll receive a rebate of two-thirds of the commission paid to the buyer's broker at closing.  On a $1.5 million condo in NYC, you'd pocket up to $30,000. Click here to learn about Prevu's Smart Buyer Rebate.
If you work in the Financial District:
St. George, Staten Island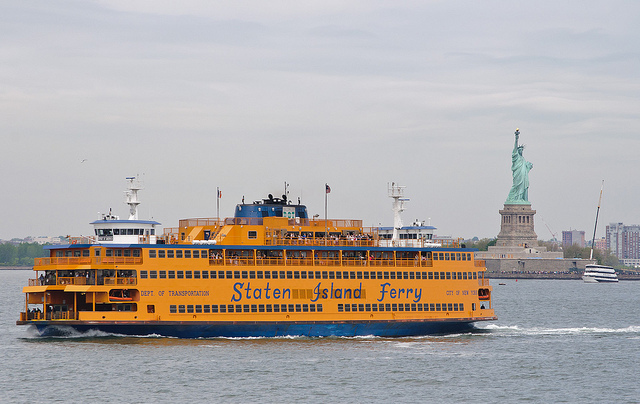 Sure, you're going to have to time this with the ferry, but assuming you do, it'll take about 40 minutes for you to get from your apartment in St. George (where the Staten Island Ferry debarks and takes on passengers) to the Financial District. St. George is a rather bustling commercial hub for Staten Island, with a number of restaurants and bars to choose from. (
Photo above: InSapphoWeTrust/Flickr
)
What you'll find: Housing stock runs the gamut from apartment buildings like this newer Bay Street Landing complex by the water, to this $1.09 million six-bedroom Tudor house.
South Harlem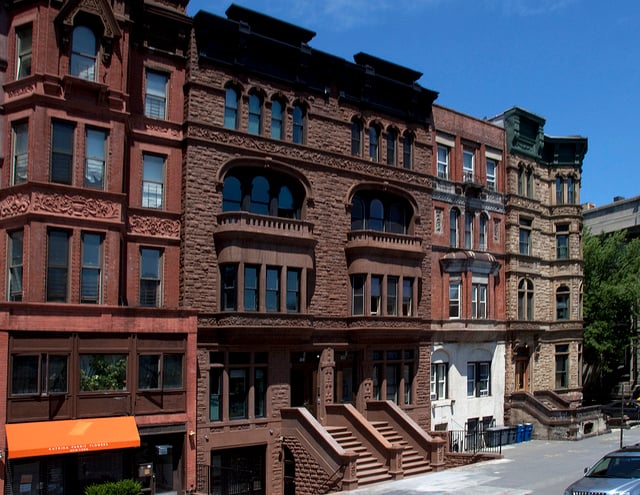 This neighborhood has changed quite a bit in recent years. There are tons of new restaurants and once-empty lots are now tall condo buildings. The A, 2, and 3 trains make the neighborhood relatively accessible to the city's office districts. (Photo above: Tony Hisgett/Flickr)
What you'll find: If you're okay with a no-frills rental (though those are becoming increasingly fewer and further between), there still are options like this $2,850 two-bedroom on Frederick Douglass Boulevard. If you're looking for a flashy condo, this three-bedroom at West 112th Street is asking $3.25 million. 
Red Hook, Brooklyn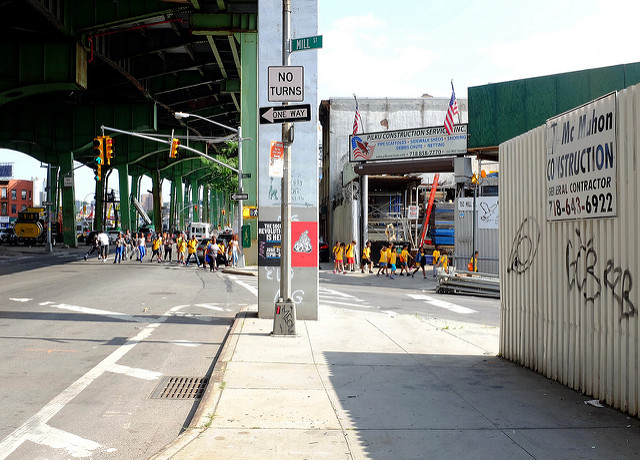 Sure, there's a bus and a train involved, but pick the right spot, time it right, and you're looking at a 40-minute commute to downtown. Home to Ikea and an increasing number of creative types, Red Hook is on the water, and really shines in the summer. (Photo above: Steven Pisano/Flickr)
What you'll find: There are 19 apartments currently listed for rent in Red Hook on StreetEasy—not a lot by any stretch of the imagination—and they range from a $1,650 studio to a $4,150 three-bedroom, two bath. When it comes to sales, the choices are even fewer, with just 18 apartments for sale, ranging from a $1.295 million three-story worn townhouse to a $3.67 million new construction townhouse.
If you work in Midtown West
The A train is going to be your friend if you live in Inwood, at the northern tip of Manhattan, and work in Midtown. The A runs express from 125th to 59th Street, cutting down the commute somewhat. Still, the distance makes Inwood cheaper than most Manhattan neighborhoods. (Photo above: Adam Moss/Flickr)
What you'll find: The median price for rentals in the neighborhood is $1,850 and for sales it's $489,500. A two-bedroom, two-bath co-op is currently available for $659,000, while a studio is listed for $1,575.
The 7 train will take you from this famously diverse Queens neighborhood to Midtown West. There are lots of families here that appreciate the large prewar apartments, but increasingly, young professionals are moving in. (Photo above: Göran Ingman/Flickr)
What you'll find: Median asking rent is $1,800, while the median sale price is $315,000. If you're looking to rent a one-bedroom, you're looking at $1,400 to $2,300 a month. If you're looking to buy, a one-bedroom is likely to be anywhere from $239,000 to $499,000.
Crown Heights, Brooklyn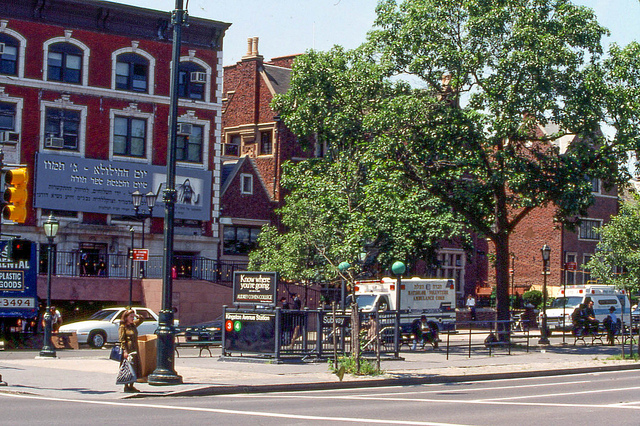 The 2 train is going to be the one to focus on (and try to live near) in this case, and it's a pretty reliable one, too. If you don't work near 34th or 42nd Street, in particular, you can probably switch at some point to the 1 train, which is local. Crown Heights is an ever-evolving neighborhood with lots of brownstones and medium-sized buildings. (Photo above: David Wilson/Flickr)
What you'll find: While prices are on their way up, the median sales price is $999,000 and the median rental price is $2,300. If you're looking for a brownstone of your very own, you're going to be paying upwards of $1 million, in most cases (save for some serious fixer-uppers). But if your needs are a bit more modest, you can snag a two-bedroom co-op for $575,000 or a two-bedroom condo for $930,000.
If you work in Midtown East
Bushwick, Brooklyn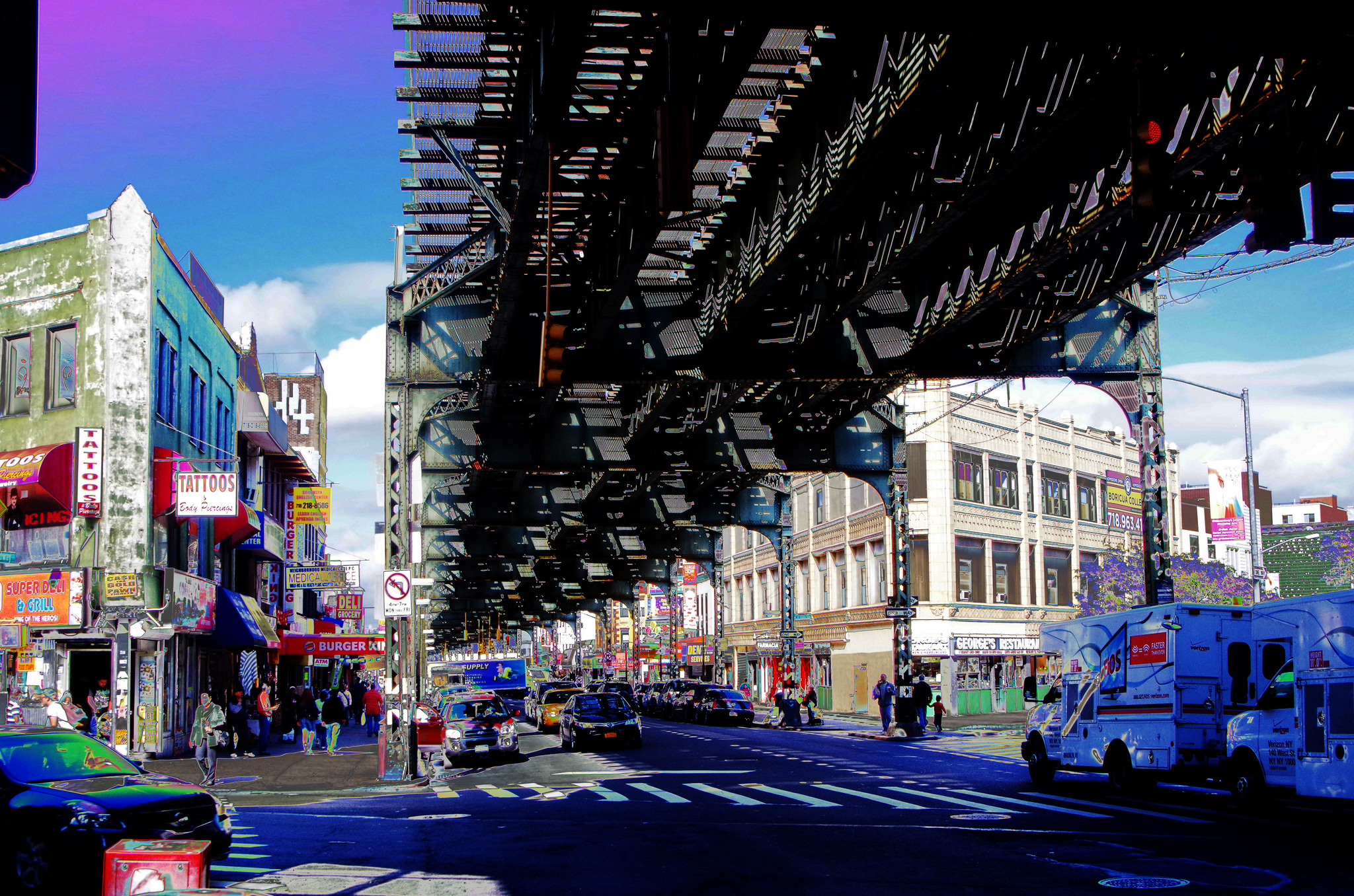 Bushwick's arts and nightlife scene makes it popular with the art-school-grad set. Like most places described that way, it's gotten significantly less affordable in recent years. If you work in Midtown East you could either take the M (and walk a bit east), or take the L to the 6—but remember: the L train is set to be shut down for 15 months starting in 2019. (Pictured above: Mike Steele/Flickr)
What you'll find: The median rent is $2,500 and median sales price $535,000. If you're looking for a one-bedroom, expect to pay at least $1,700. To buy a one-bedroom, new condos start around $500,000.
Editor's note: An earlier version of this post was published in October 2015 and has been updated with new information in January 2019.
Brick Underground articles occasionally include the expertise of, or information about, advertising partners when relevant to the story. We will never promote an advertiser's product without making the relationship clear to our readers.