The Terrible Listings Photos don't stop. This week there's a blurry picture with a man who appears to be doing, well, we're not quite sure, as well as a picture of a kitchen that has seen much, much better days.
The pictures and spot-on captions are courtesy of Andy Donaldson, whose Terrible Real Estate Agent Photos website and book specialize in the worst of the real estate web. Consider the final photo a caption in visual form.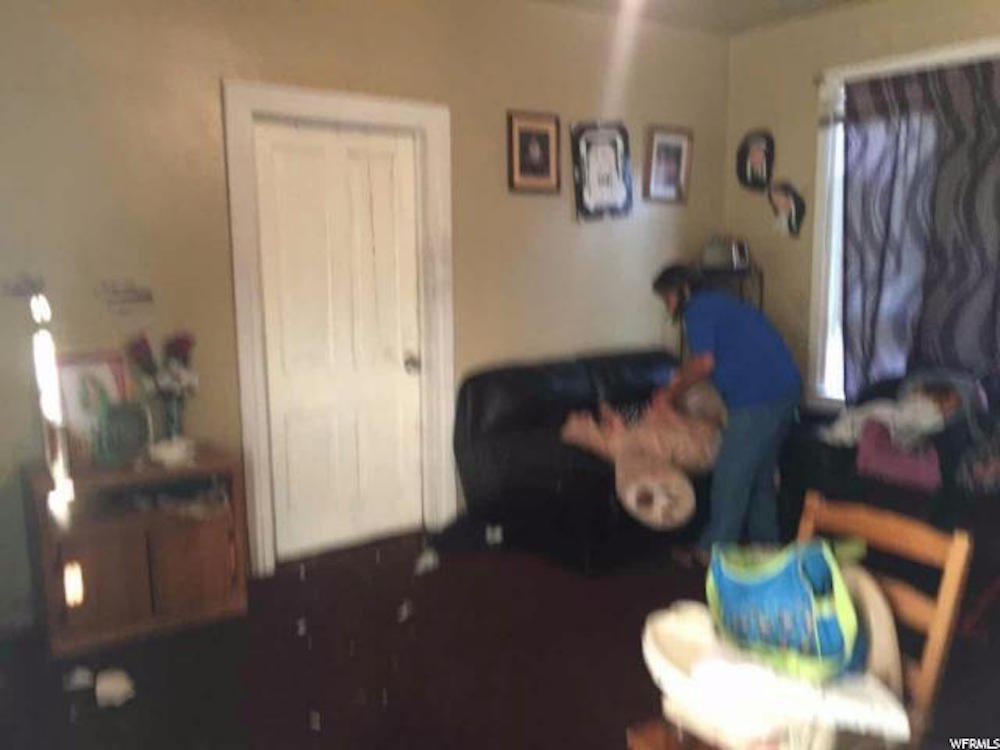 Bill's job shearing sheep allows him to work from home every Friday.
One of David Hockney's lesser-known faux-naif works, entitled "Parents Licking their Child."