It's not all that common to be able to spend just $1,000 a month on rent and live in Manhattan. But behold, this $3,100 three-bedroom in Harlem allows you to do just that. The apartment has lots of exposed brick, and what seems like decently sized bedrooms (with windows in each one — hooray for the small things!). 
It appears to be a fourth floor walk-up—which may explain the relatively low price —but that shouldn't be insurmountable for a few young and fit New Yorkers.  Also, it looks as though some bedrooms are smaller than others, so you may have to draw straws on who gets what.
So is it worth dusting off your sneakers and having a climb up to see it? For other perspectives, we asked our experts (and veteran renters), real estate research and analytics firm NeighborhoodX founder Constantine Valhouli and freelance writer Lambeth Hochwald, to weigh in with me on this week's Take It or Leave It.​
Size: Three-bedroom, one-bath
Location: 165 West 127th Street (between Malcolm X and Adam Clayon Powell Blvd./7th Avenue)
Monthly rent: $3,100
Flexible layout: Yes
Days on the market: 33
Subway: A, B, C, D, 2, 3 at 125th St.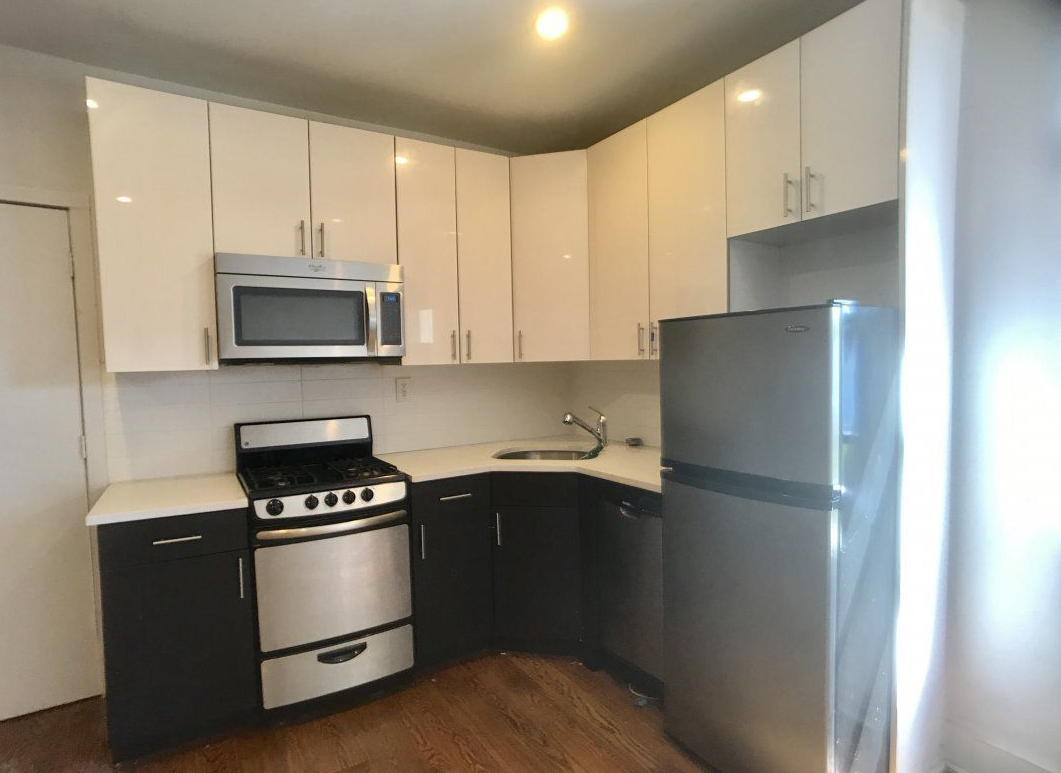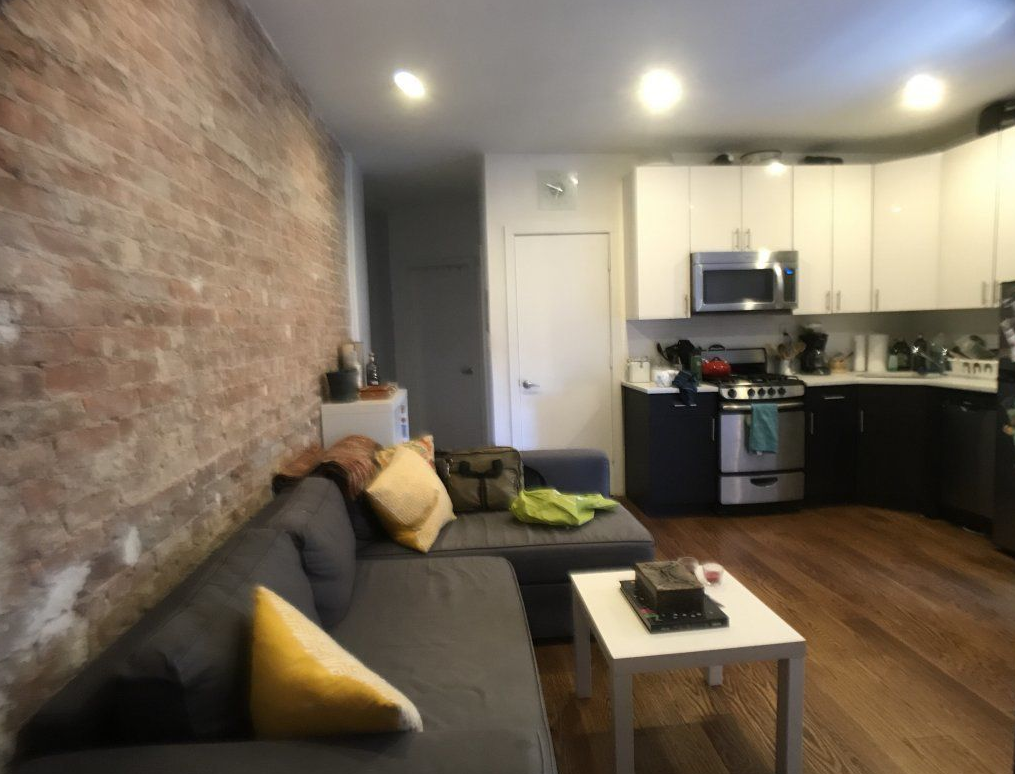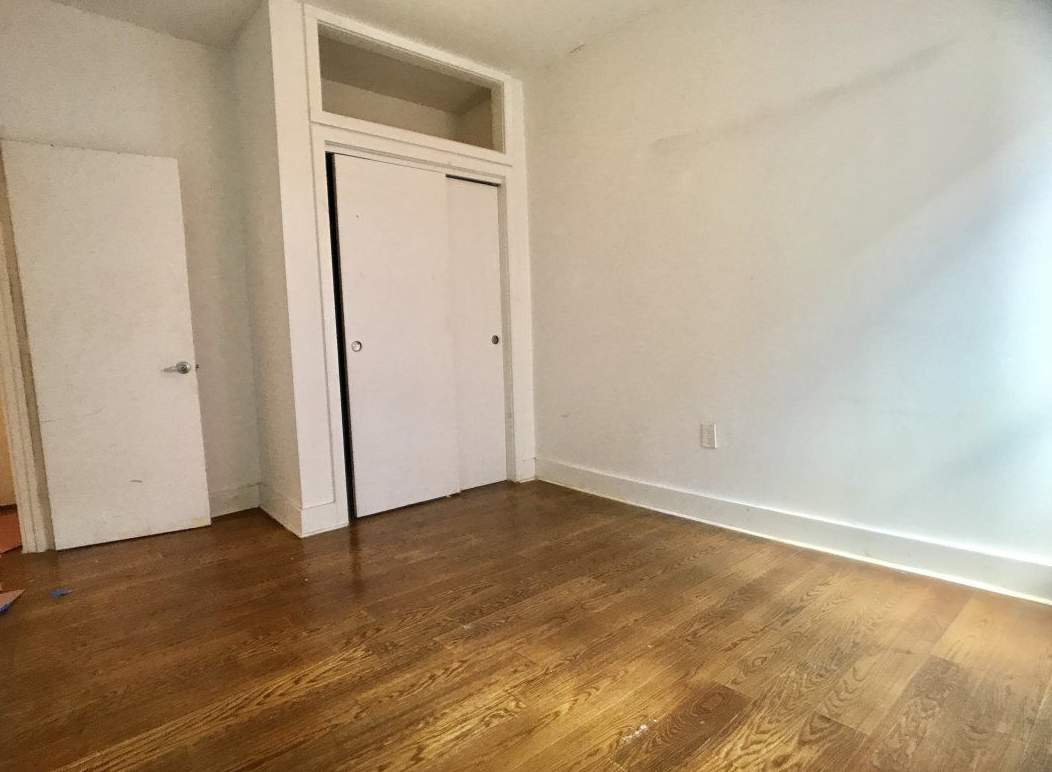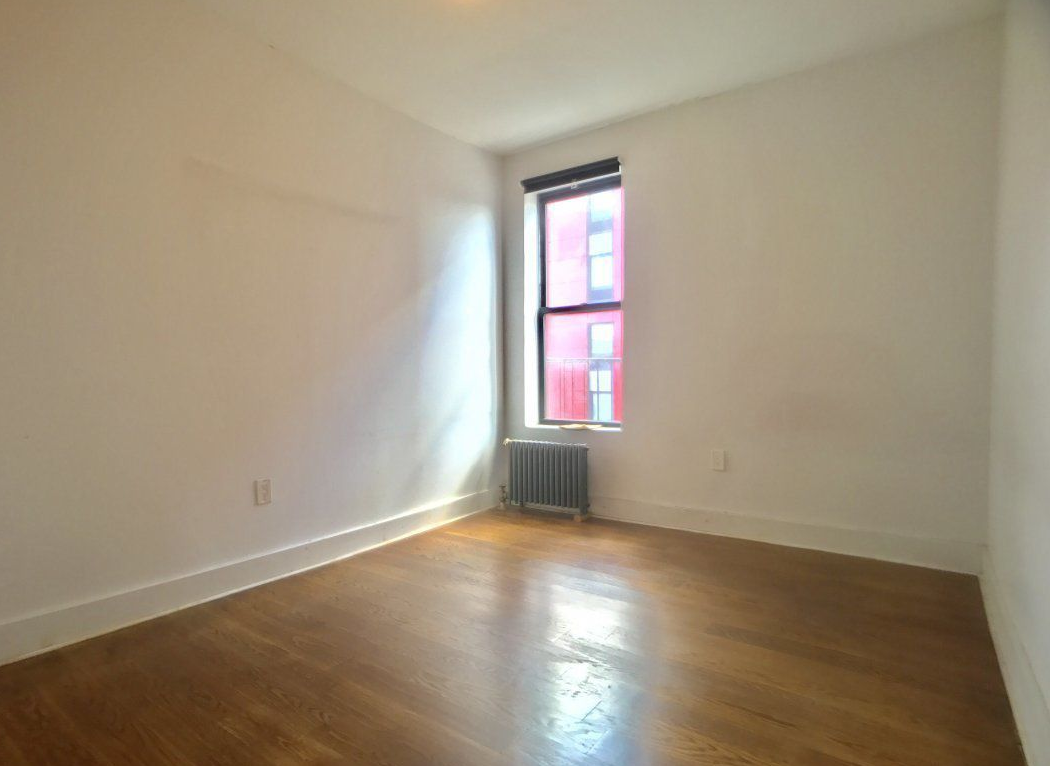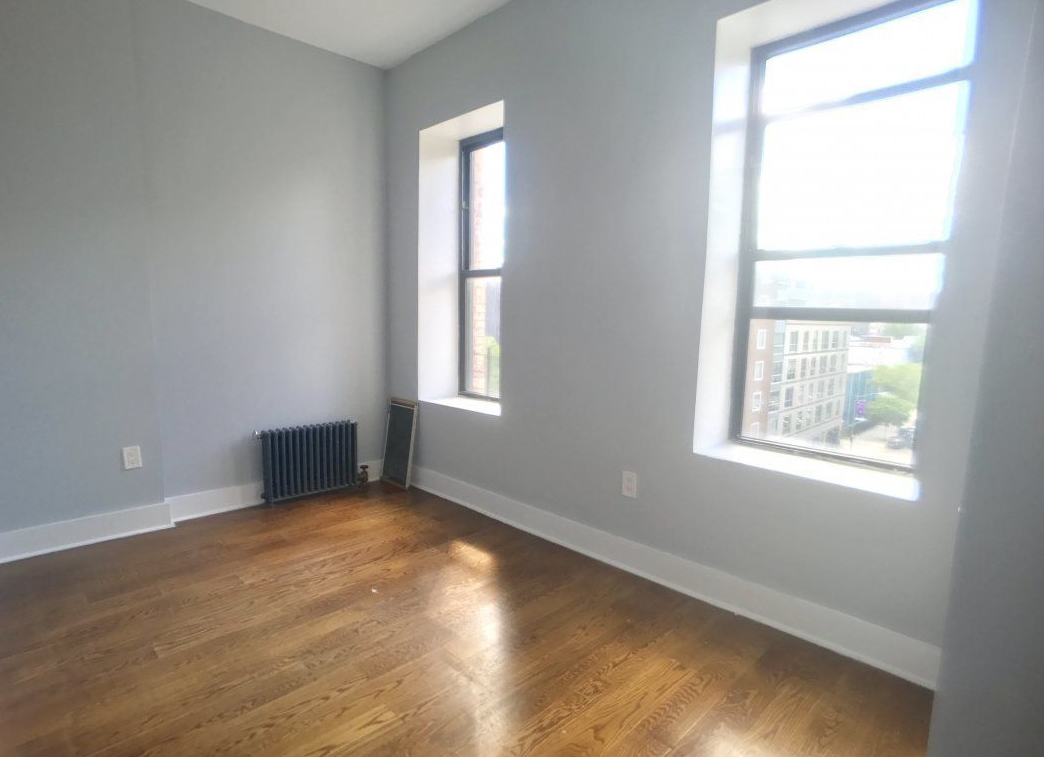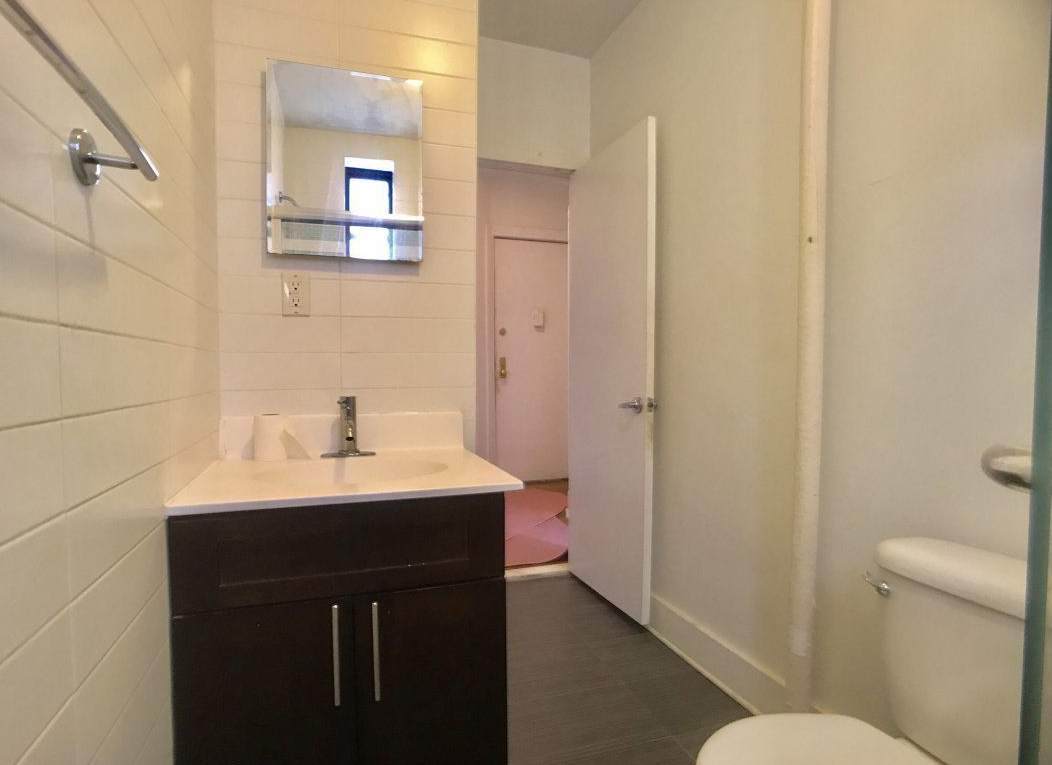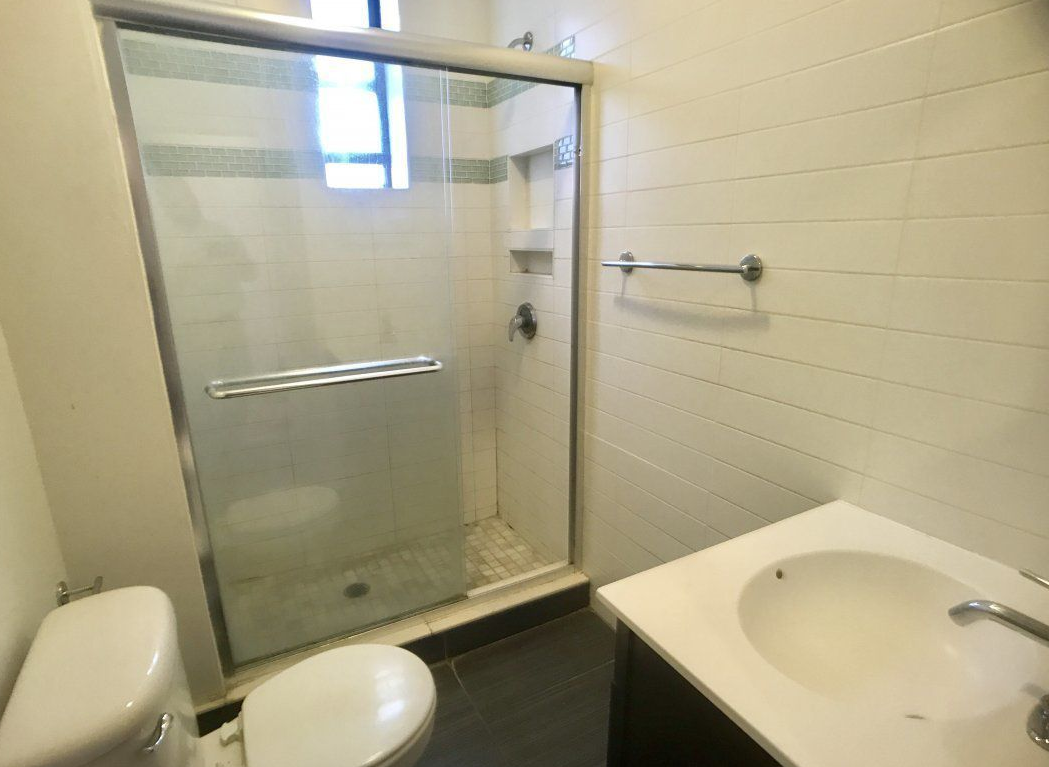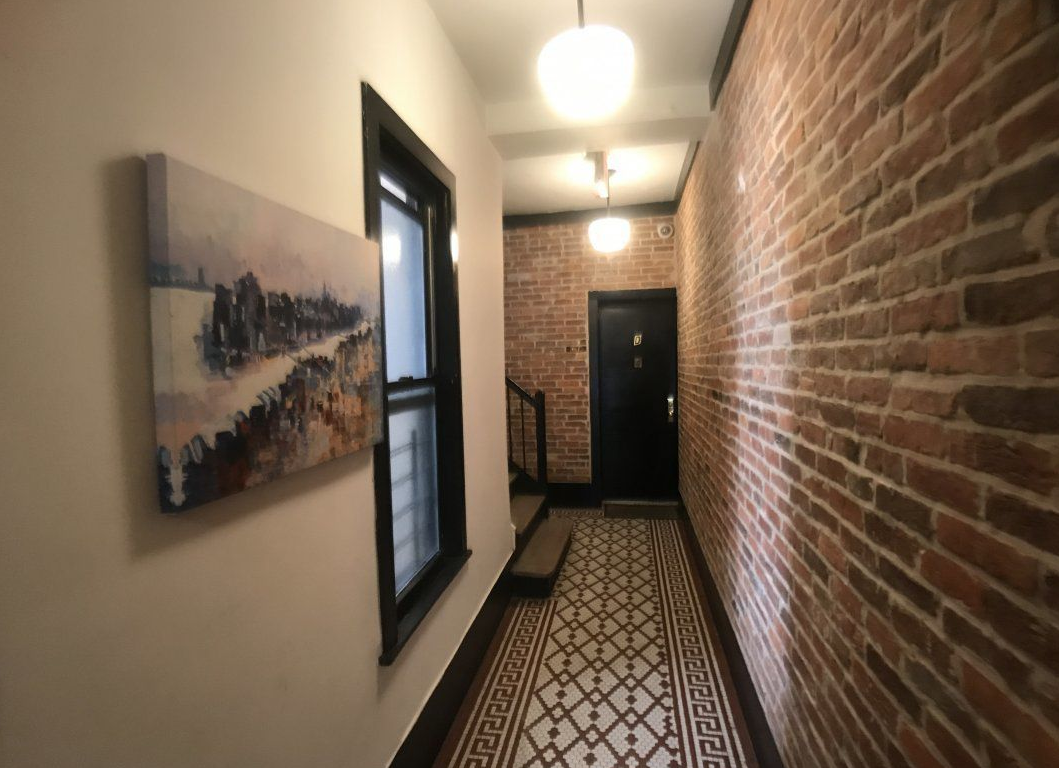 Pros and cons:
"This appears to be a well-maintained walk-up building and a TRUE three-bedroom with living room space. The kitchen, of course, is rather small and won't exactly appeal to home chefs, but in this area of Harlem (127th and Seventh), there's a bustling restaurant scene so you could probably skip cooking at home altogether." -Lucy
"This seems like a nice construction, with washer and dryer in the unit (!), and some nice building amenities as well. Upscale in-unit amenities, too—well, for NYC. (My suburban friends cannot understand our obsession with washers and dryers that are in the apartment rather than the basement. But I digress.) But for this price, you could live much closer to Manhattan. Or in Manhattan. Or in Lower Manhattan. (Granted, not with the building or unit amenities. But still.) There better not be a broker fee in this transaction. Or the owner must be covering it. Also, no dogs. If this little dude isn't moving in, neither am I." —Constantine
"This Harlem apartment was last on the market in 2013 and the price is right for the amount of space you'll get, not to mention that the place boasts plenty of charm, light and exposed brick. The main downside is the shoved-into-the-corner kitchen that might not work so well for home cooks." —Lambeth
Who this apartment would be perfect for:
"Three roommates who want to take advantage of this lively neighborhood (a Whole Foods is opening nearby soon, too) and don't mind a bit of a climb." —Lucy
"A trio of Columbia students who'd like to walk to school." —Constantine
"A couple who don't mind sharing a bathroom and can use the extra bedroom for a home office or, possibly, a baby on the way." —Lambeth
The verdict(s):
TAKE IT "As a starter apartment, you could do much worse, and I personally have. See if you can get the broker fee negotiated down a bit, of course." —Lucy
TAKE IT "I'd ask for a slight reduction, plus to have the owner cover the broker fee. But in that case, it's a go." —Constantine
LEAVE IT "A quick search yielded far too many apartments in this building that are available. You might want to look into that a little further before signing on the dotted line."
—Lambeth