Bedford-Stuyvesant topped our latest list of the 10 best NYC neighborhoods for college grads for the second year in a row, thanks to its manageable prices and lively culture fostered by community gardens and block parties. It's a neighborhood where not only do tenants know their landlords by name, but they're likely to live in the same building. You'll find iconic brownstones and townhouses in the center and new development with more amenities along Lafayette, Myrtle, the Lexington side toward Broadway, and on Fulton.
If that sounds appealing, fair warning: The commute from Bed-Stuy can be a bear. There are the A and C trains, but these lines are among the worst rated in the city. However, the J, M, and Z trains near Bushwick will see expanded service when the L train shuts down for repairs.
Still the area's affordability can't be beat: One bedrooms start at about $1,850, two bedrooms at about $2,250, and starter apartments will typically be in a two- or three-family house, and they're usually renovated with new appliances and updated bathrooms.
This apartment, at 211 Taaffe Pl, #3L, on the edge of Bed-Stuy, is priced a little higher for the typical one bedroom at $2,050, but it is roomy and bright and has a bonus room that is currently set up as an office. The bedroom is large with space for several dressers, if you have a lot of clothes. It is a few doors down from the B57 bus—which runs west along Flushing Avenue to downtown Brooklyn and Gowanus and east to Bushwick, Ridgewood, and Maspeth—and five blocks from the closest subway, the G train on Classon Avenue, which won't take you into Manhattan.
As always when weighing New York City apartment listings, we turn to our Take It Or Leave It experts: myself (filling in for senior editor Nathan Tempey), Constantine Valhouli, founder of real estate research and analytics firm NeighborhoodX, and freelance writer Lambeth Hochwald.
But first, here are more pictures of the place.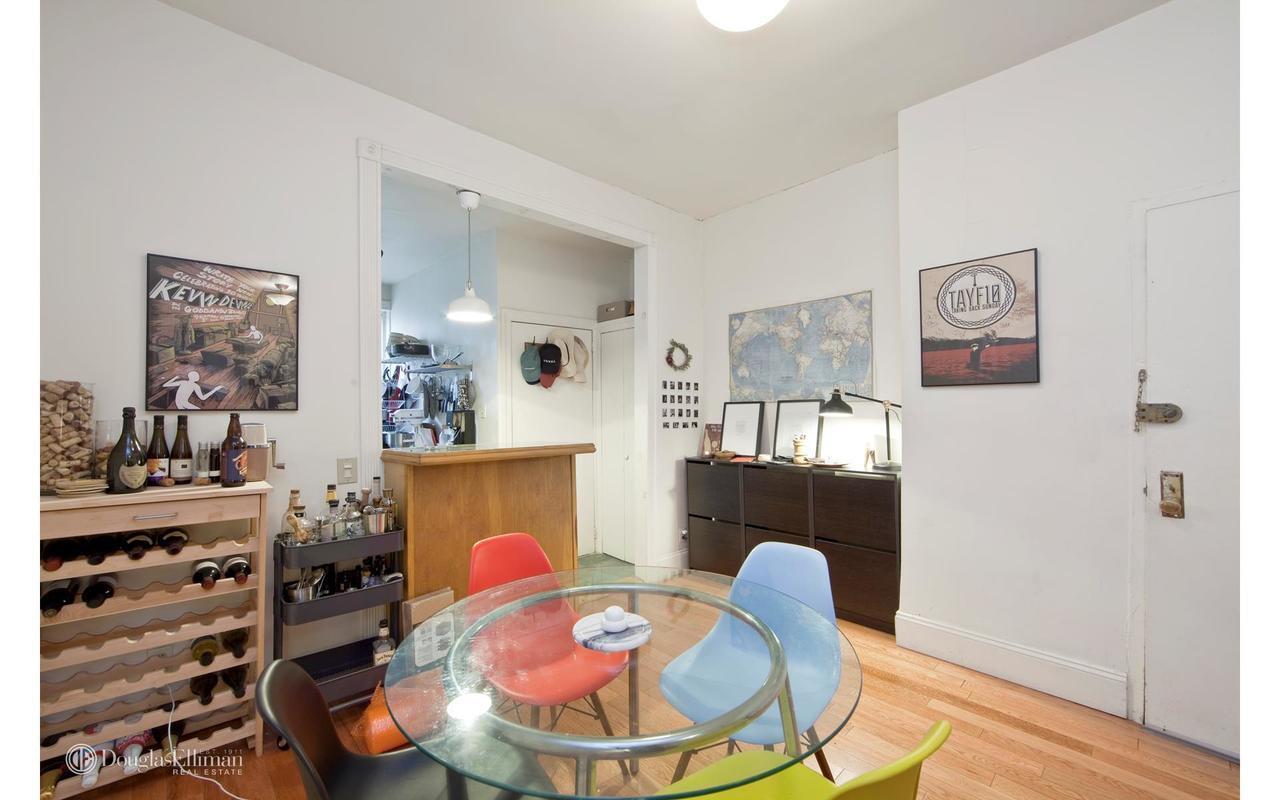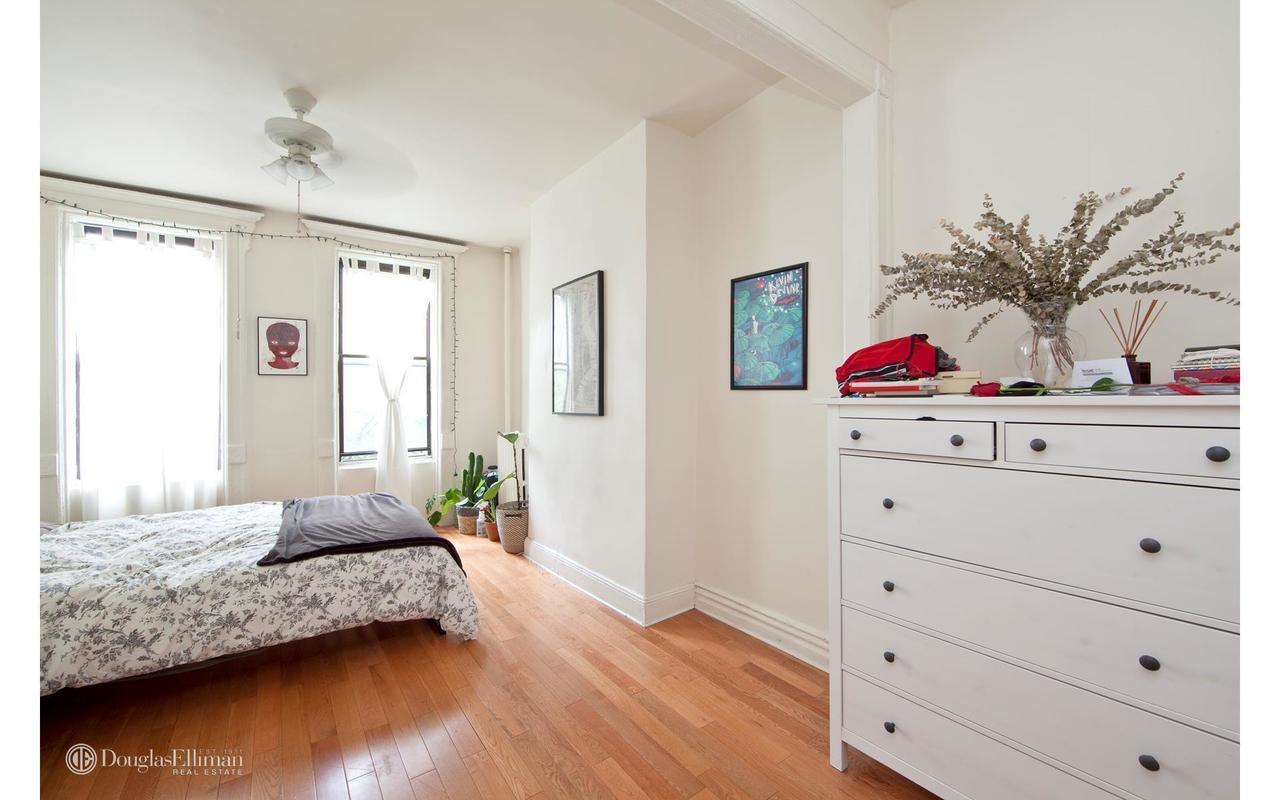 Pros and cons
"To get into Manhattan—even just to meet up with friends—seems like a real hassle. And this street is near a main route for truck traffic. It doesn't appear to have a lot in the way of small shops or other conveniences close by. But I like how big and bright the apartment is; it is an appealing place once you're inside. —Jennifer White Karp
"I always get excited when I see an apartment has a half bedroom. It means endless options, including a guest room or work space. Unfortunately, while this Bed-Stuy walk-up looks like it has a nice configuration, it's still pricey for what you're getting." —Lambeth Hochwald
"The apartment is gorgeous. And rare among so many renovations, it looks thoughtful, elegant, and unfussy." —Constantine Valhouli 
Whom it's perfect for 
"Who would this apartment be perfect for: A single who cannot wait to get the desk out of the bedroom and have a dedicated work space." —Hochwald
"An artist or couple with a baby. The bonus room could be a work space or a nursery." —White Karp
"Master Blaster from Mad Max, to make optimal use of the uneven-sized bedrooms. Or anyone with a really tiny roommate. Or someone who has a lot of visitors (or is looking to Airbnb the heck out of that thing to offset a bit of rent." —Valhouli
Take it or leave it 
LEAVE IT. "It's too expensive, especially when you factor in the broker's fee. —Hochwald
TAKE IT. "But try to get a concession. Many landlords these days are offering one or two months free. Ask for a deal." —White Karp
TAKE IT. —Valhouli