Not only do you get your own little slice of Brooklyn's picturesque Columbia Street Waterfront District in this two-bedroom rental, but you can also pat yourself on the back for joining the ranks of the environmentally enlightened.
The apartment is one of eight units at 213 Columbia Street, a "passive" boutique rental development, which means the property is designed to minimize energy consumption through features like triple-glazed windows and energy-efficient appliances. This apartment, listed by Citi Habitats for $3,719 per month, is about at the median price-wise for this popular area—and you're likely to save on your electric bill.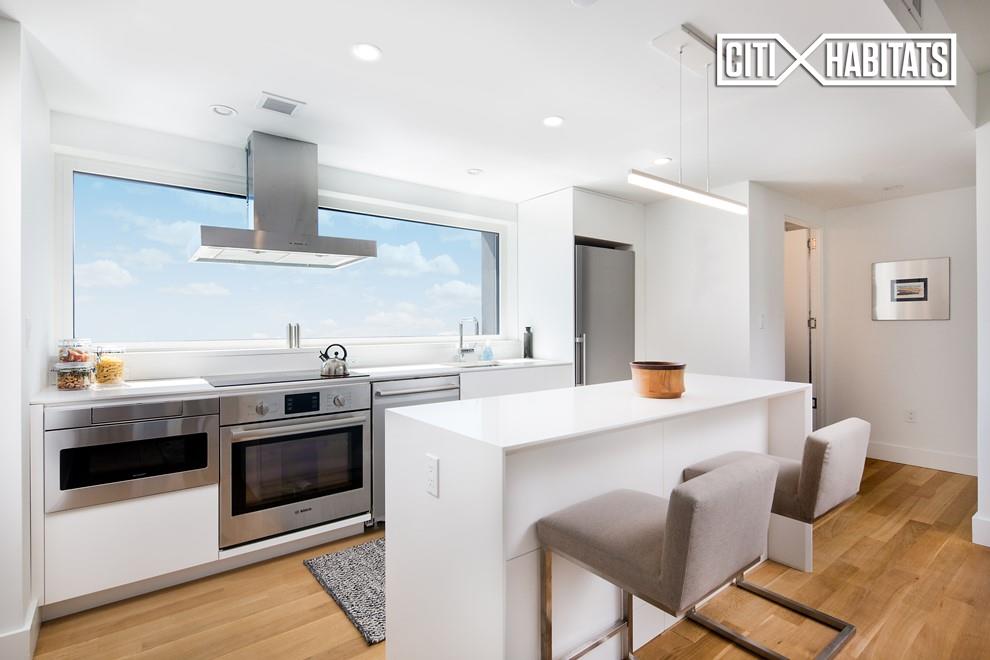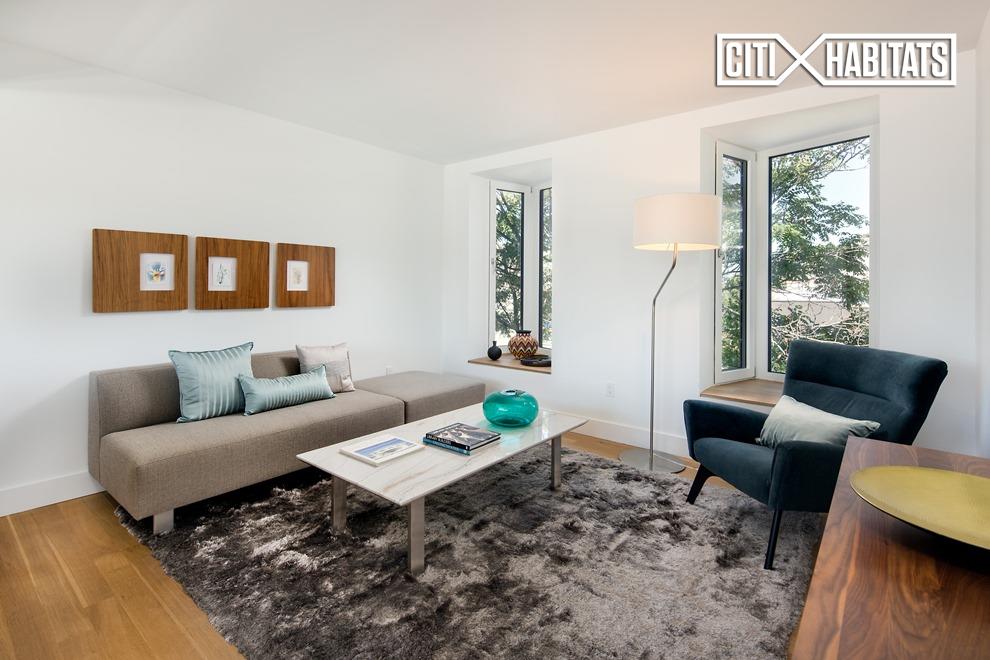 You'll enter a foyer that leads to the kitchen, a sleek, minimalist space decked out with new appliances and a massive window illuminating the prep area. Guests can sit at the island or stretch out the in the adjacent living room, where bay windows overlook a community garden.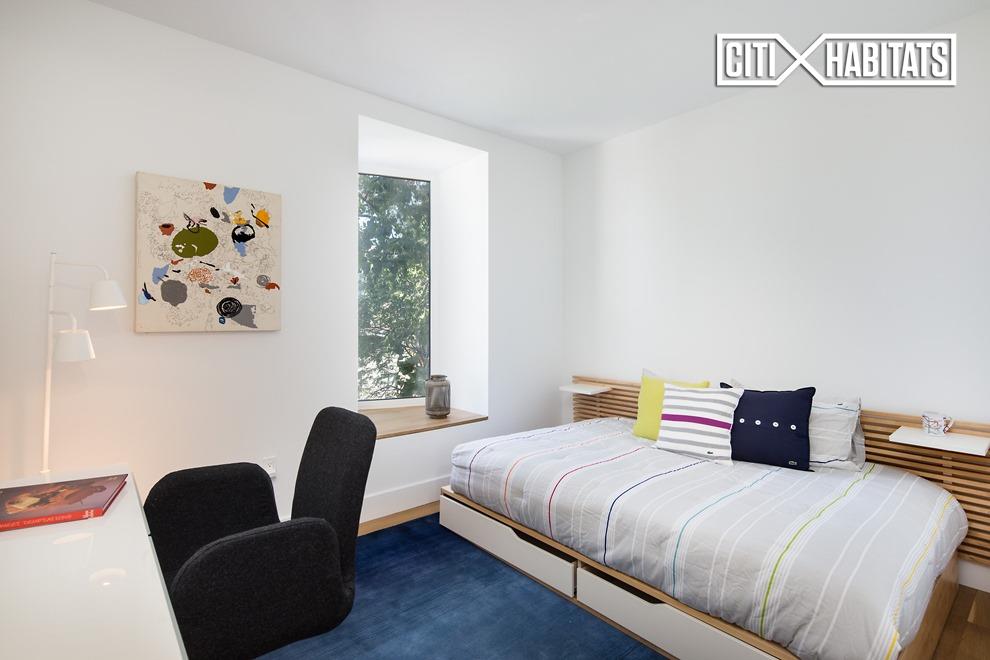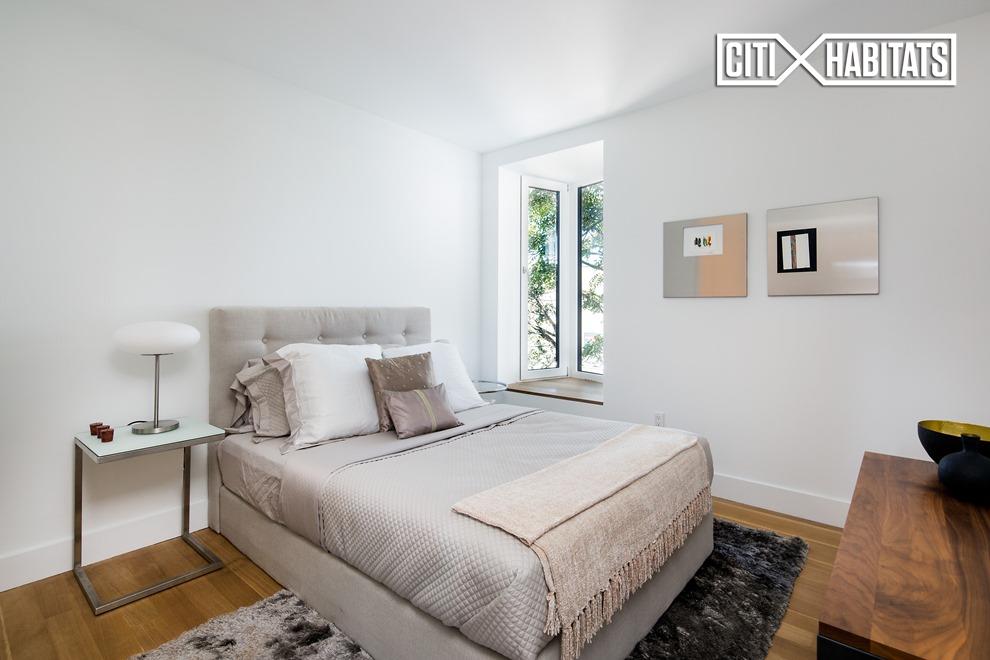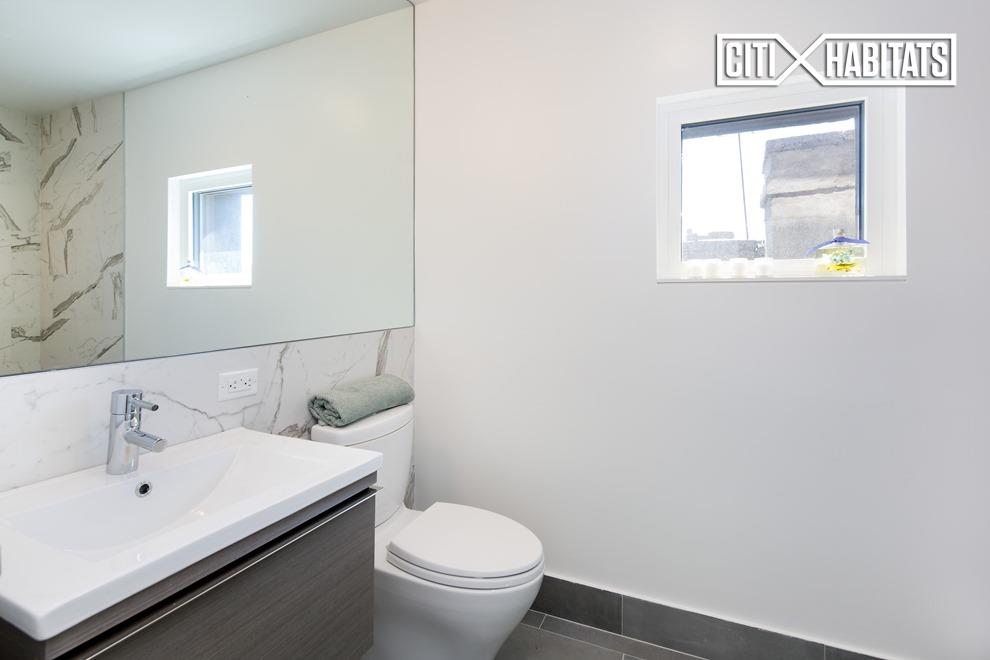 Both bedrooms are close in size and also feature bay windows, but the master comes with a walk-in closet. They share the one bathroom across from the master, which looks quite spacious based on the floorplan (see below.)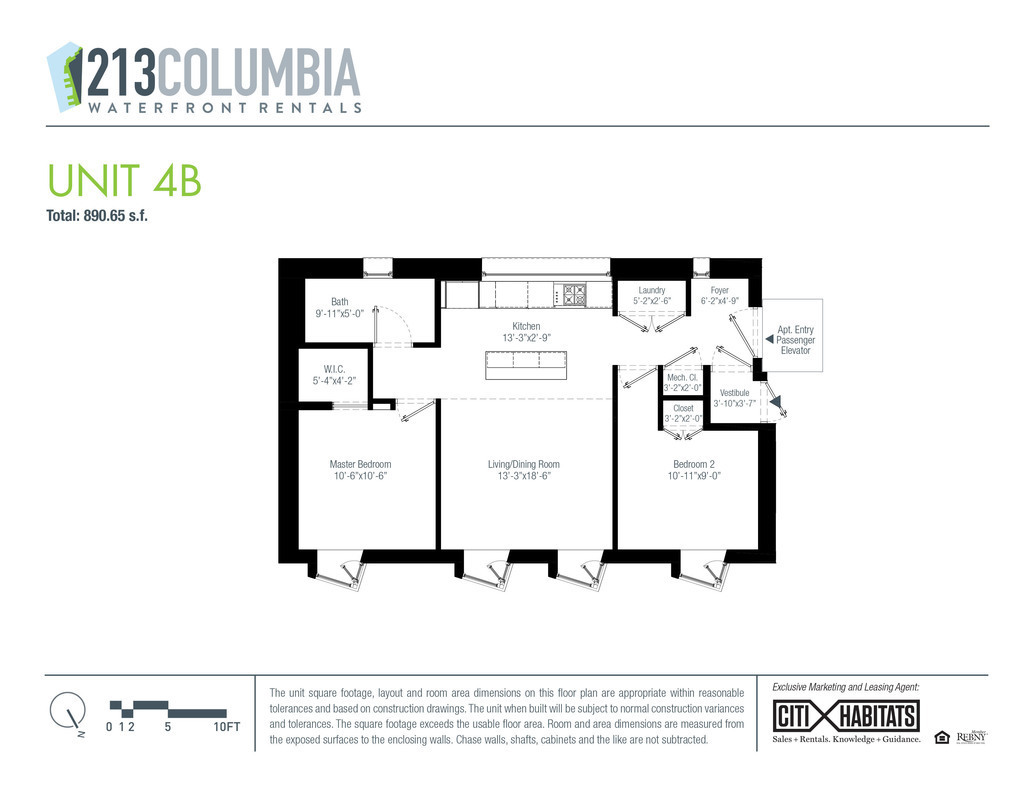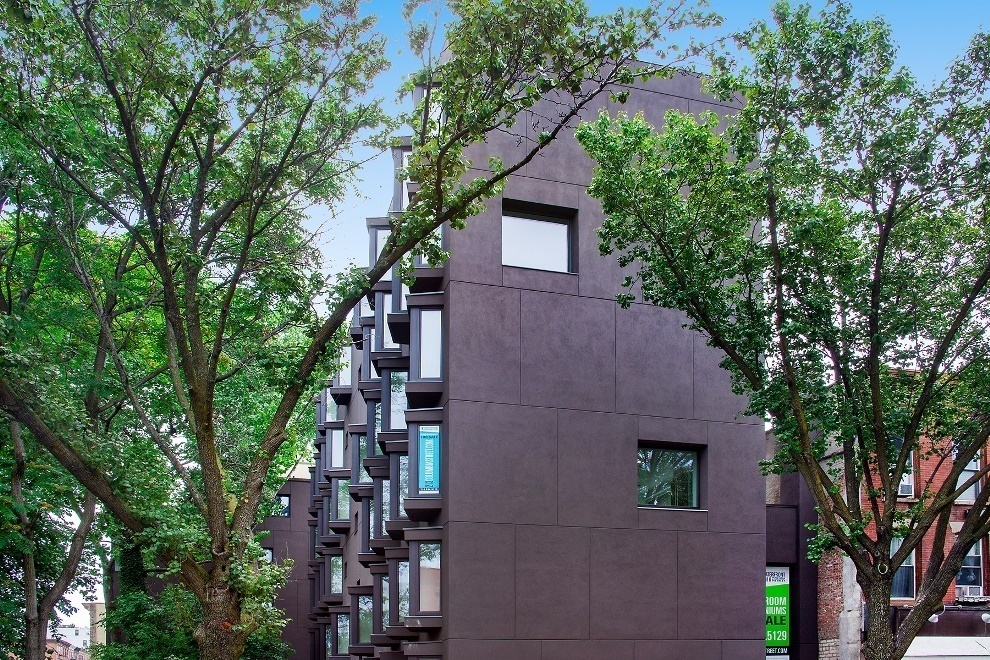 The floorplan also reveals a laundry room, though the apartment looks to be a little short on storage space. The building's exterior is striking and contemporary, a high-tech addition to an historic corner of Brooklyn.