At the top of this year's list of the best New York City neighborhoods for college grads is Bed-Stuy, which offers a little something for everyone, like gorgeous architecture, thriving nightlife, proximity to green space, as well as affordability, especially when compared with the rest of the borough.
This three-bedroom, one-bath rental delivers on that last part: Listed by the Brooklyn Group for $2,750 per month, you could share the newly-built unit for under $1,000 per month each. The development includes a handful of appealing amenities, and is about equidistant from the G train and JMZ train stations, making for relatively painless commutes to downtown Manhattan or Queens.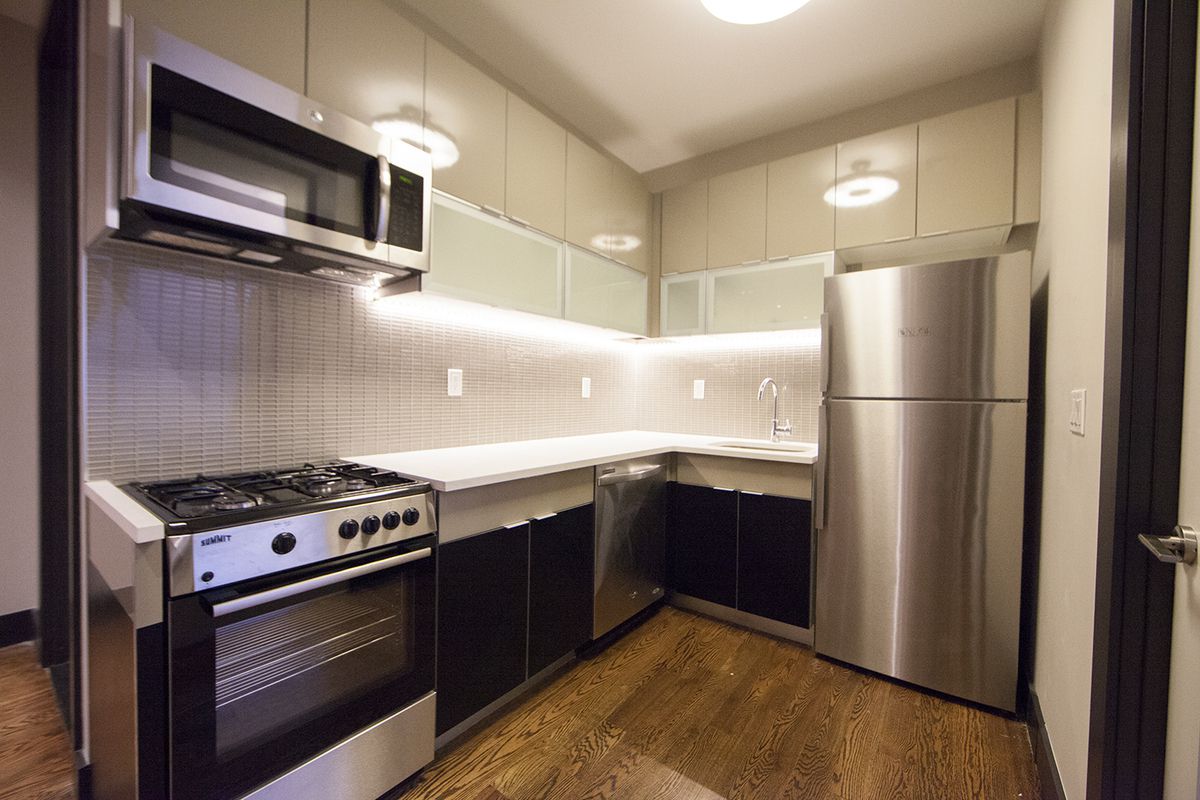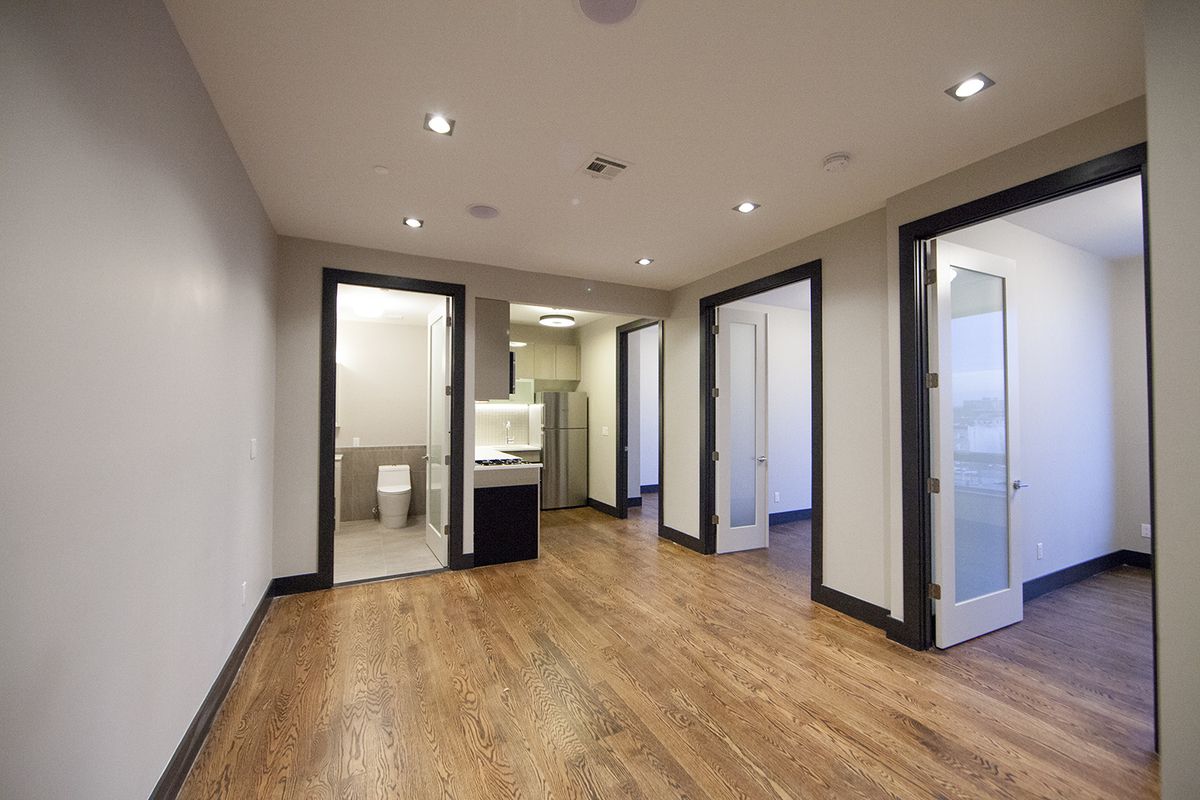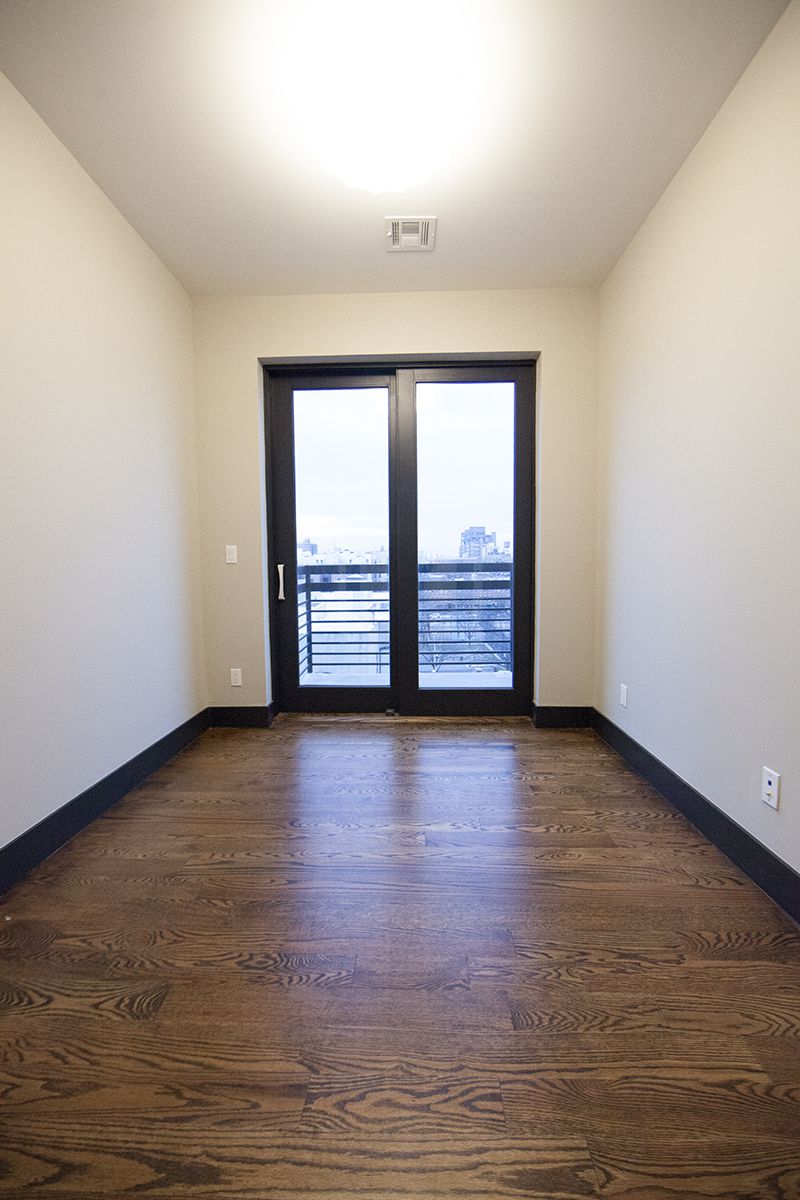 We like the looks of this kitchen, which features brand-new appliances (including a dishwasher) and a stylish backsplash and cabinetry with good lighting. Note, though, that the way the three bedrooms are laid out in a row means that whomever takes the one right off the kitchen will be contending with the brunt of noise and cooking smells.
In that event, though, you could always flee to the balcony at the opposite end of the space for some fresh air. (And given that these rooms are fairly close together, you'll want to make sure your roommates are people you know you can co-habit peacefully with.)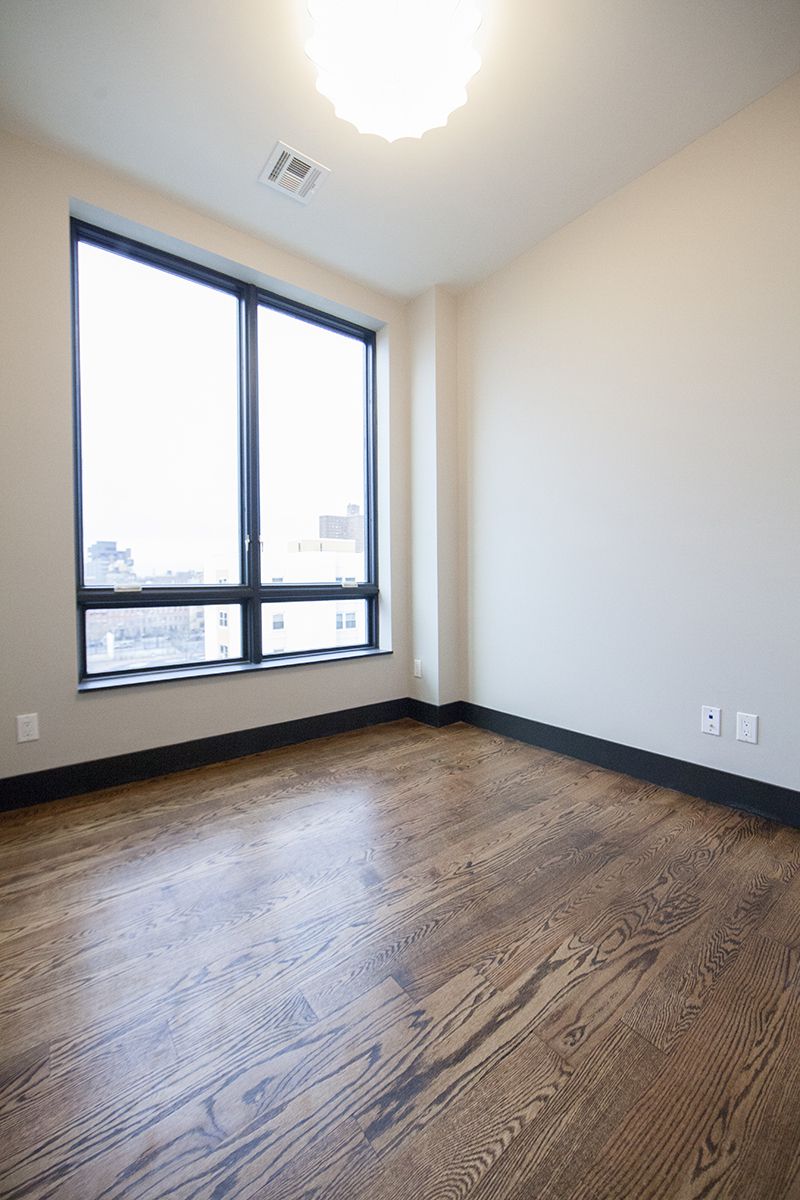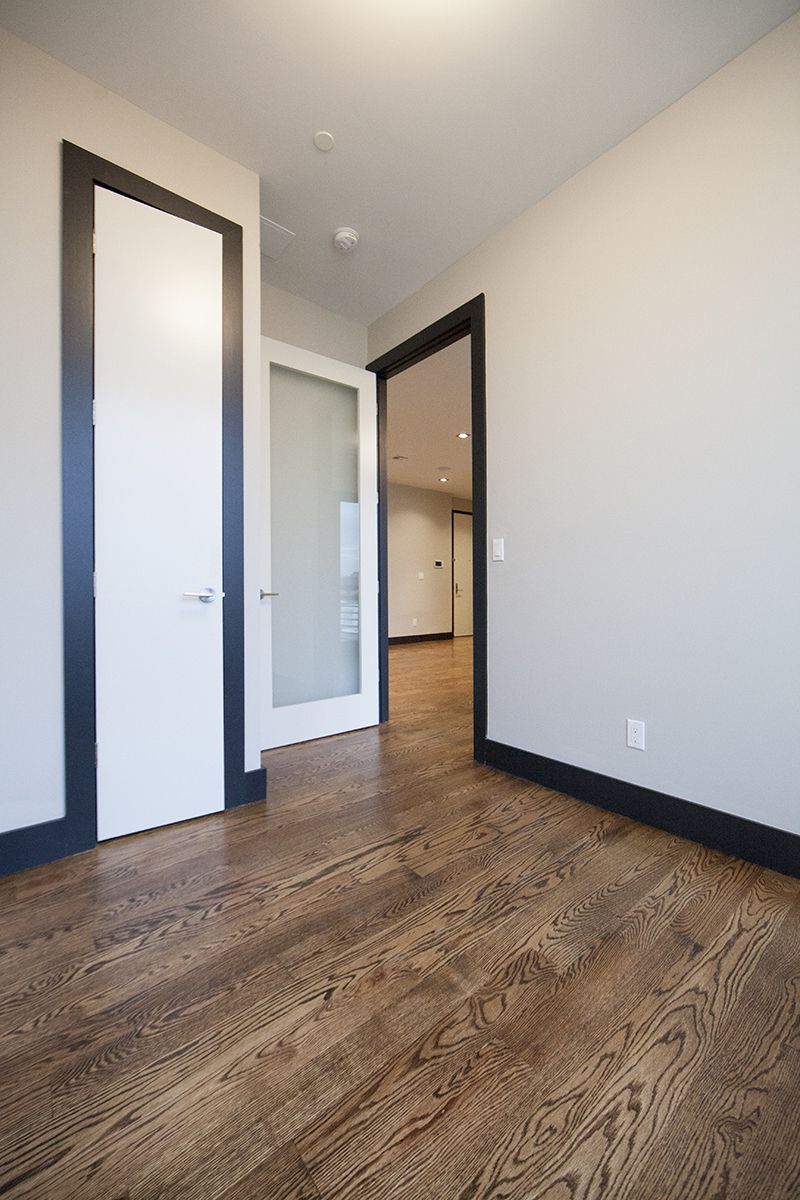 The three bedrooms are low on frills and look somewhat narrow, but they're also well lit, include decent closet space, and feature new flooring and fresh paint. That the space is both smallish and new means it'll also be easier to clean. (Not to cast aspersions, but we've heard this can be an issue when several newbie New Yorkers shack up together...)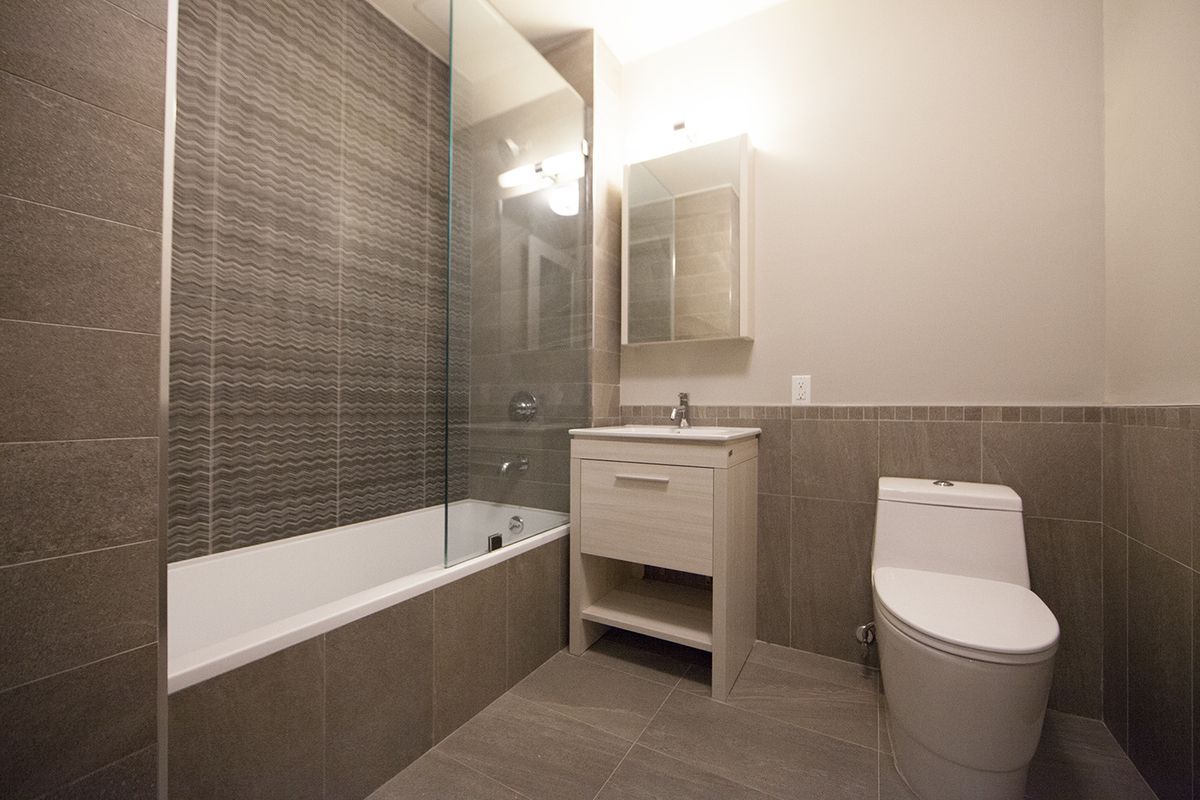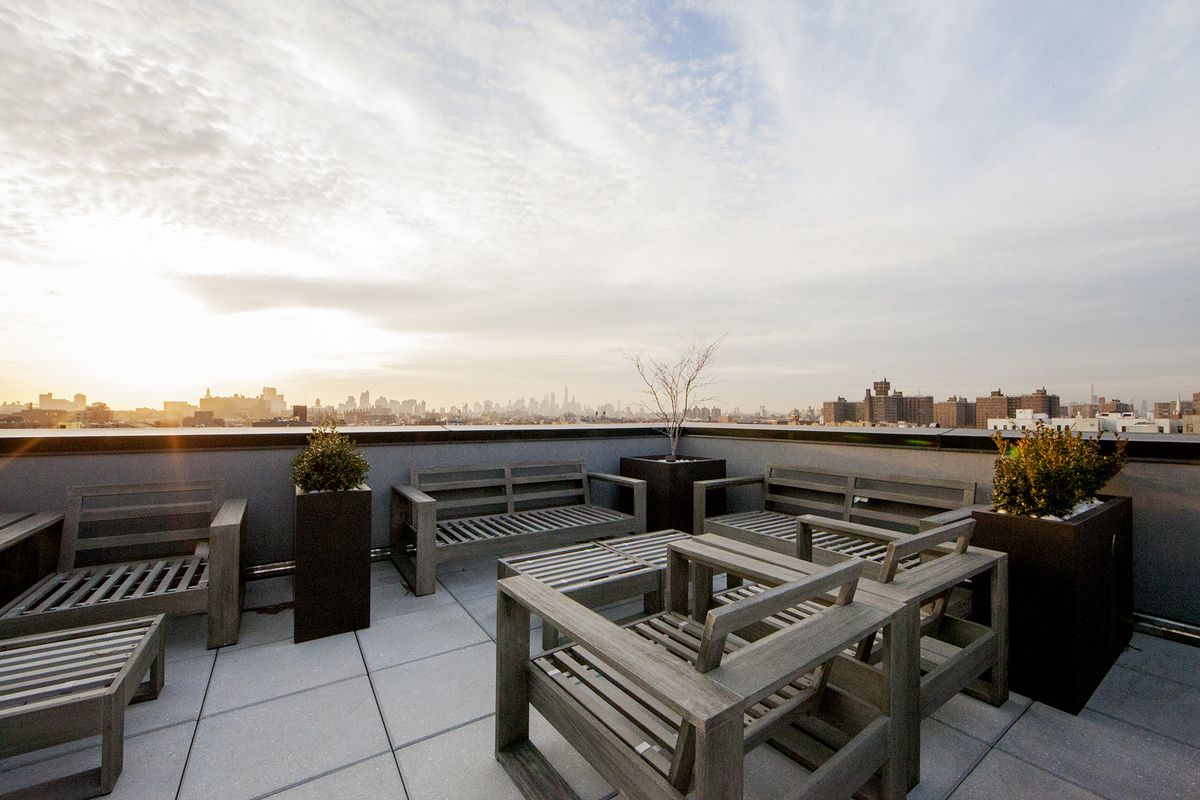 The bathroom looks like a soothing spot, with a neutral color palette and a tub with a sliding glass door (again, easy to clean!). And the perks that come with living in this building bump up its appeal: Apartments are equipped with central air, and the building offers access to virtual doorman serviece, a furnished roof deck, a gym, a TV room, and private parking. Not bad for under $3,000 a month.