Finding housing that's actually affordable in New York City isn't easy for anyone, but for those fresh out of college and looking to relocate, it can seem borderline impossible. Given that NYC is one of the nation's most expensive cities for renters, and that millennials are saddled with more student debt than any previous generational cohort, young grads face major challenges in drumming up enough cash to make rent.
On the bright side, StreetEasy has crunched the numbers, and it turns out that a move to the Big Apple is doable—even for former philosophy majors—as long as you have some flexibility when it comes to your living situation.
A one-bedroom in, say, Union Square is likely out of reach for someone with a B.A. in English (unless you're getting generous subsidies from parents or live on circa-2003 Avenue Q). But StreetEasy suggests that if you look beyond Manhattan, are willing to get some roommates, and devote at least 30 percent of your income to rent, there are plenty of options. (Hardly surprising findings, but worth noting, nonetheless.) By considering the median asking prices for one-, two-, and three-bedrooms and the expected starting salary for graduates of 20 different majors, StreetEasy calculated where newbies to NYC are likely to find the most affordable housing options.
If you studied engineering, for instance, you're in luck:Ggrads with this degree have high starting salaries and, therefore, plenty of choices. For someone who can expect a more modest entry-level income—like a psychology grad, who will earn on average $36,893 in their first year of work—StreetEasy's map of affordable units in each NYC neighborhood reveals that you should focus primarily on the outer boroughs and upper Manhattan.
If you're a psych grad, your budget—if you're allocating no more than 30 percent of your income to rent, an amount many financial experts suggest—would be $922 per month. You could begin your search in an area like Crown Heights, which according to StreetEasy's map has many affordable units; it has also been one of Brick's picks of the best neighborhoods for college grads for two years running.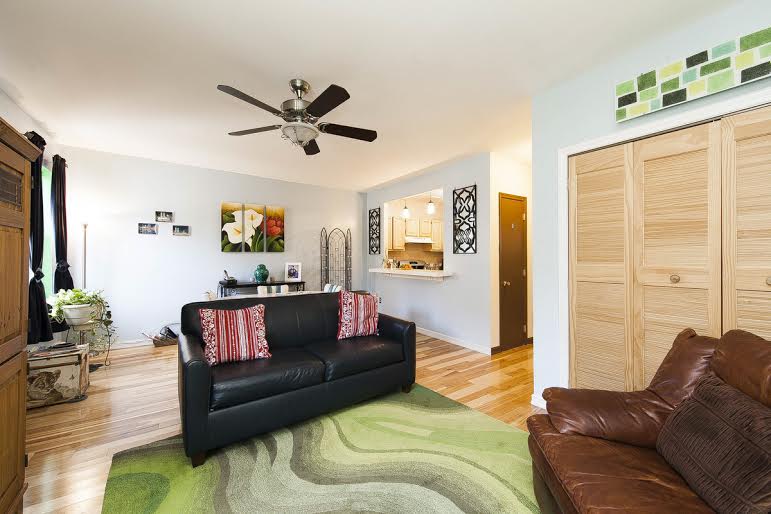 Though you'd think that a budget of less than $1,000 a month wouldn't get you very far, there are some appealing units out there, like this apartment in a private house on Bergen Street. If you have a friend who's in the same boat as you, you could do a lot worse than this two-bedroom, which rents for $1,900 per month, looks clean and spacious, and has a kitchen with stainless steel appliances.
A business major has more to work with—if you're making the typical starting salary of $56,550, you can set aside $1,413 a month for your rent, get a buddy, and move somewhere like this fully renovated two-bedroom, right near the train in Astoria. The unit is $2,450 per month—well within your budget—and is in a building with a live-in super.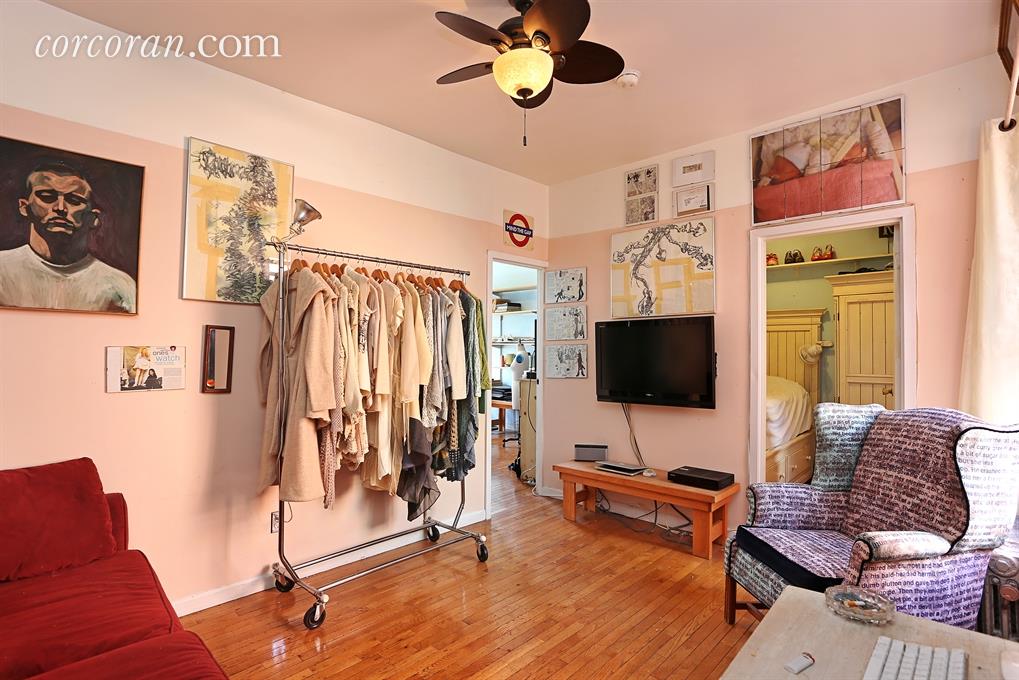 Let's say you're the wealthiest of recent college grads, armed with an engineering degree and a $1,466 monthly rent budget. You'd still do well to cohabitate with a friend—or limit yourself to mostly studios and one-bedrooms outside the center of the action—and nab a place like this East Village two-bedroom. The apartment is $2,750 a month and comes furnished; there's a large eat-in kitchen and windows with multiple exposures, letting in lots of light. 
Brick Underground articles occasionally include the expertise of, or information about, advertising partners when relevant to the story. We will never promote an advertiser's product without making the relationship clear to our readers.