In honor of average week, we've picked an apartment that's about the average rental price in Manhattan—$4,000—and asked our experts to weigh in on whether it's worth taking.
Some would say the apartment itself is rather "average." It's in a beautiful prewar building in a very desirable location (Morningside Heights—right near Columbia University), but the apartment itself is underwhelming. And while the listing agent claims it's a three-bedroom, we suspect one of those "bedrooms" is windowless and, therefore, would work better as an office.
So is it worth taking or not? We asked our experts (and veteran renters), real estate research and analytics firm NeighborhoodX founder Constantine Valhouli and freelance writer Lambeth Hochwald, to weigh in with me on this week's Take It or Leave It.​
The apartment:
Size: Three-bedroom, one-bath
Location: 508 West 112th Street (between Broadway and Amsterdam Avenue)
Monthly rent: $4,000/month
Flexible layout: Yes
Days on the market: 26
Subway: 1 to 110th Street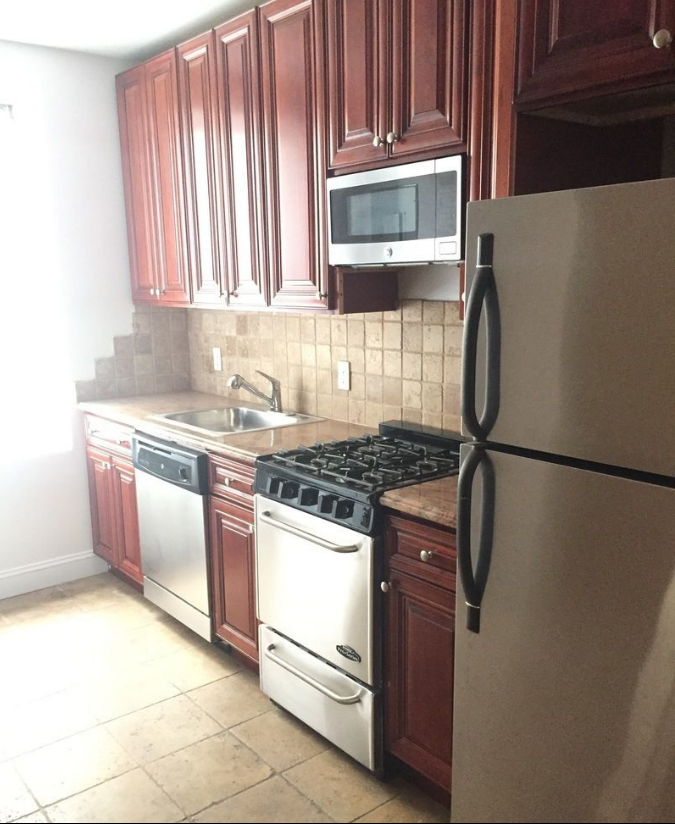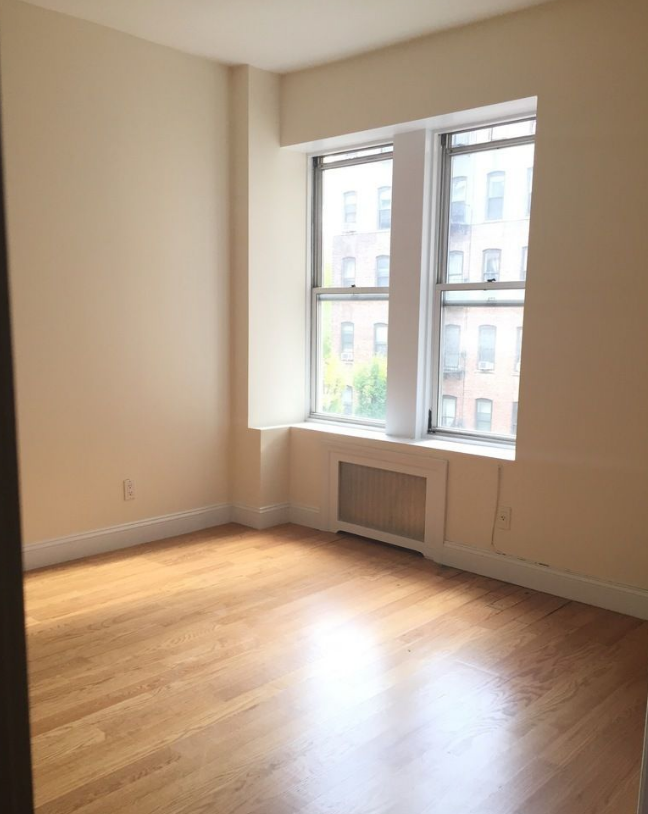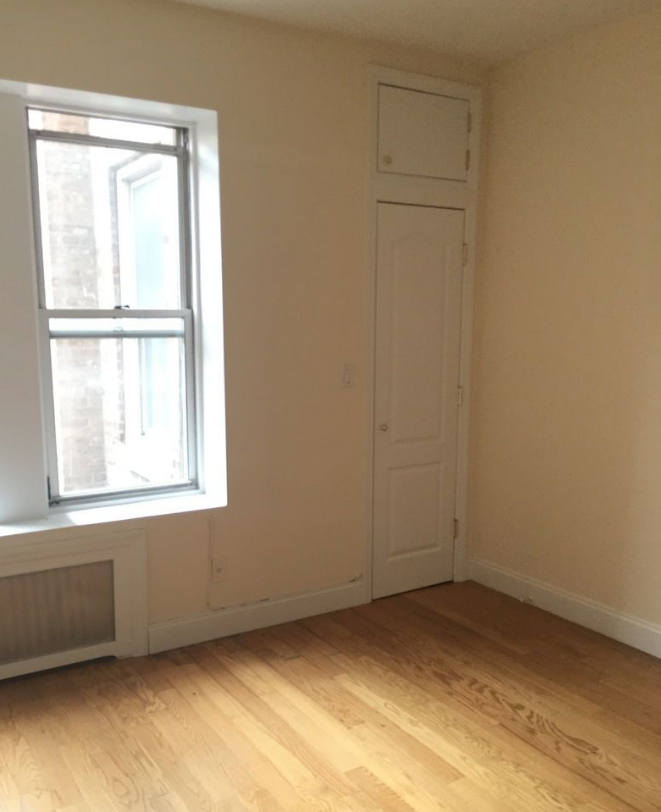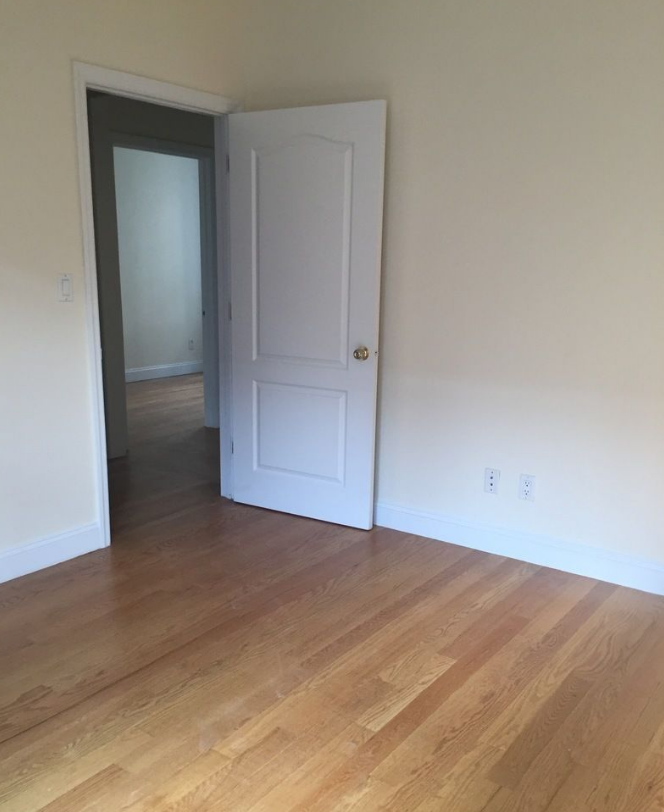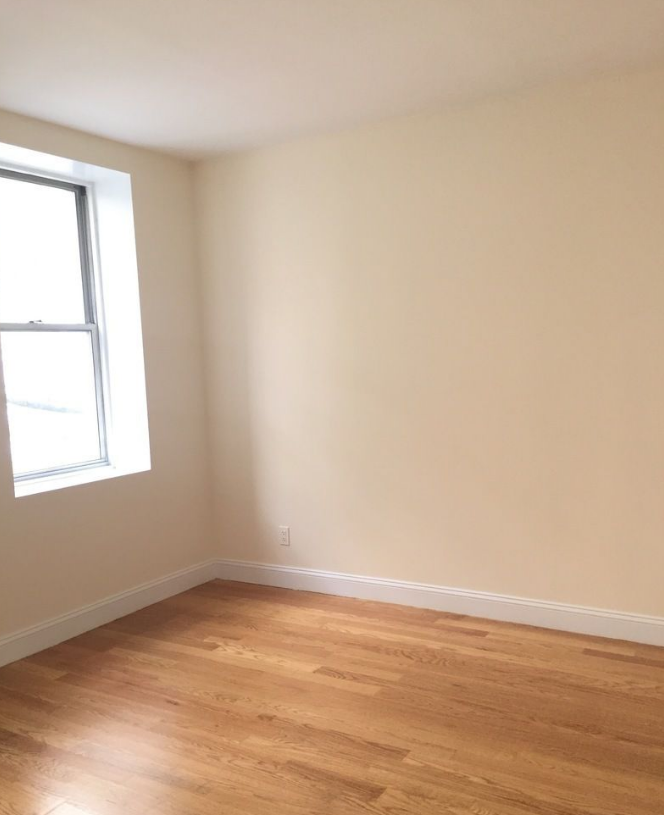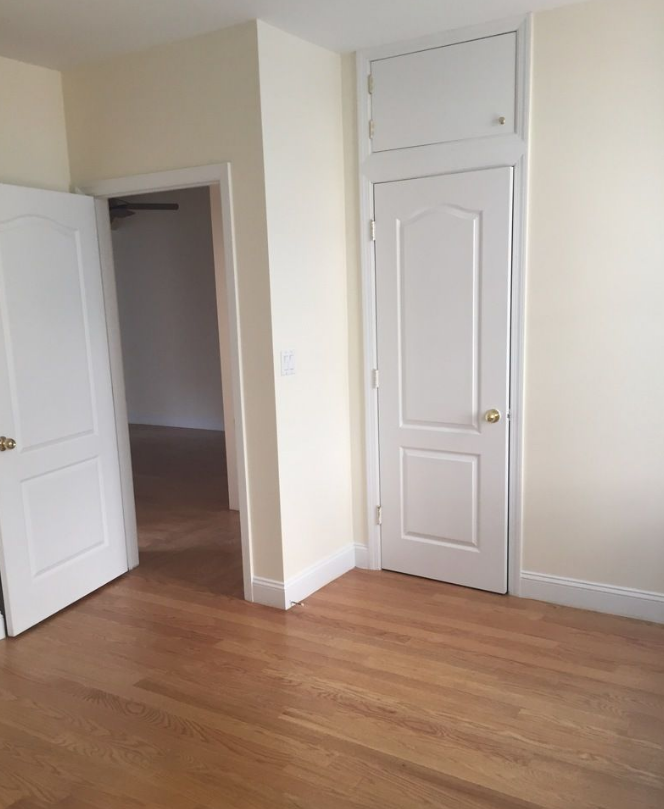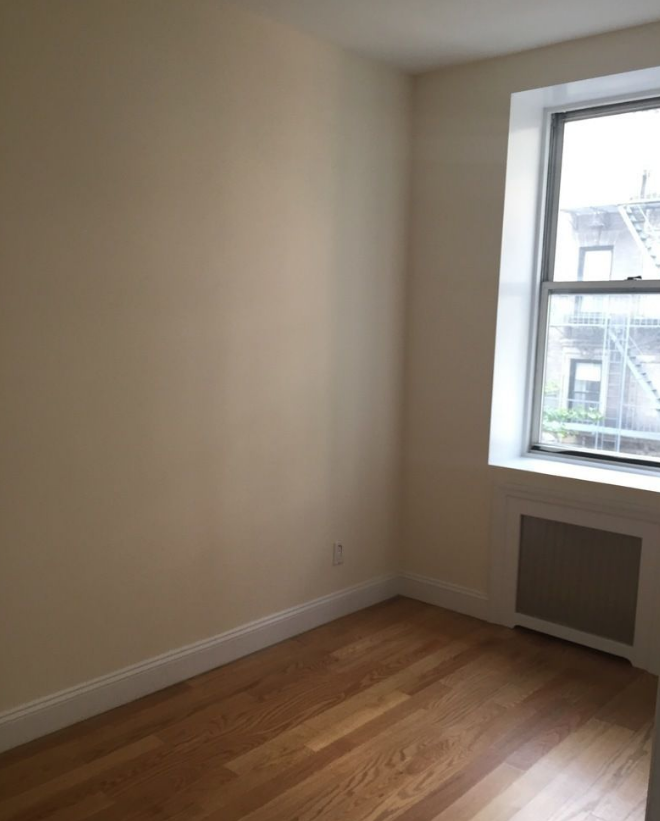 Pros and cons:
"This feels like a no-frills step-up from the Columbia or Barnard dorms to me. The living room looks rather small and the closet doors could use replacing, but you're smack in the middle of Morrningside Heights, near Columbia and the 1 train. Plus the (small) kitchen has a dishwasher, which scores major points in my book." —Lucy
"The historic facade of the building is gorgeous. It's steps to Columbia. And you've got the gardens and gothic courtyards of St. John the Divine as your backyard. But I'm actually traumatized by the poor redesign. It has all the expressiveness of a Botoxed face. Those doors should have been recycled, not installed. The millwork is bland. And the unnecessary tiles on the kitchen floor evoke bad 1990s Yorkville rentals. This is going to look dated fast. And what makes it worse is the beautiful building exterior."—Constantine
"Just looking at this three-bed near Columbia has me dreaming of lingering afternoons sipping coffee at the fab Hungarian Pastry Shop located just a few blocks away. And, sure the apartment's a bit cookie-cutter and oddly laid out, but then again it's clean and you're just steps from campus." —Lambeth
Who this apartment would be perfect for:
"Ideally, I'd say two foreign students (the listing says specifically that international students are welcome) with some extra money to spend on housing. And if they have enough money, save that third 'bedroom' and make it an office or guest room." —Lucy
"Roommates going to Columbia, maybe? But there's only one bathroom for three people." —Constantine
"Three students who can swing the $1,333 each and don't mind sharing the one lone bathroom." —Lambeth
The verdict(s):
TAKE IT: "This is a step up from the dorms (at least the dorms I'm used to), and if you can afford the extra cost, I say why not? You could definitely do worse." —Lucy
LEAVE IT: "With a line from poet John Greenleaf Whittier, regarding the redesign: 'Of all sad words of tongue or pen, the saddest are these—what could have been'."—Constantine
LEAVE IT: "Read the fine print and you'll see this isn't quite a two-bed but more of a two-bed with a third smaller bedroom/office/closet. That might wreck things for a trio of friends." —Lambeth