New Yorkers: It's time to get creative—and leave an imprint on the harbor. Mayor Bill de Blasio announced this week that he's going to give Staten Islanders a shot at naming two new Staten Island ferry boats. Ultimately, of course, the mayor's office and the Department of Transportation will have the final say, but they want your input. Perhaps the mayor is unfamiliar with what happened last year when the U.K. public was asked to name a royal research boat and went with the rather hilarious—and undeniably British—"RSS Boaty McBoatface."
There are three new 4,500-passenger Staten Island ferry vessels expected to be delivered in 2019. The boats are designed to operate more safely in extreme weather and will each have outdoor promenades. The first of three new boats will be named for the late Staff Sgt. Michael Ollis,  a soldier who died in Afghanistan while saving another, and who grew up in the borough, according to SILive.com. (The next boat class will also be designated for him.) But that leaves two boats nameless.
Leave it to Twitter to take the news and run with it.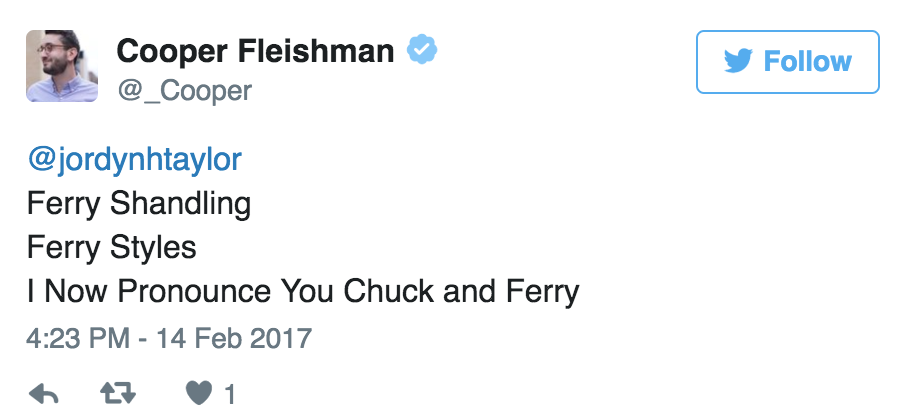 Other suggestions: "Ferry Bradshaw," "Luke Ferry," "Ferry Maguire," "The S.S. Bud Ice Party Cruise" and "Trumptanic."
(As children of the 80s, a few of us here at Brick are partial to "Ferry-s Bueller.")
Feel free to add some in the comments section below.