When Paula, an HR executive, and Jeff, a media executive, decided to gut renovate their 1,250-square foot one-bedroom, one-bath Tribeca loft co-op, they had a budget of $400,000 and a vision of what how to optimize the space they'd lived in for 15 years: Convert the apartment to a two-bedroom, update the kitchen, install a new HVAC system, and add other high-end details and finishes.
Even with a budget approaching half a million dollars, finding an architect proved problematic. Some gave them quotes of $200,000 over their budget, while others expected to be paid thousands for a second meeting.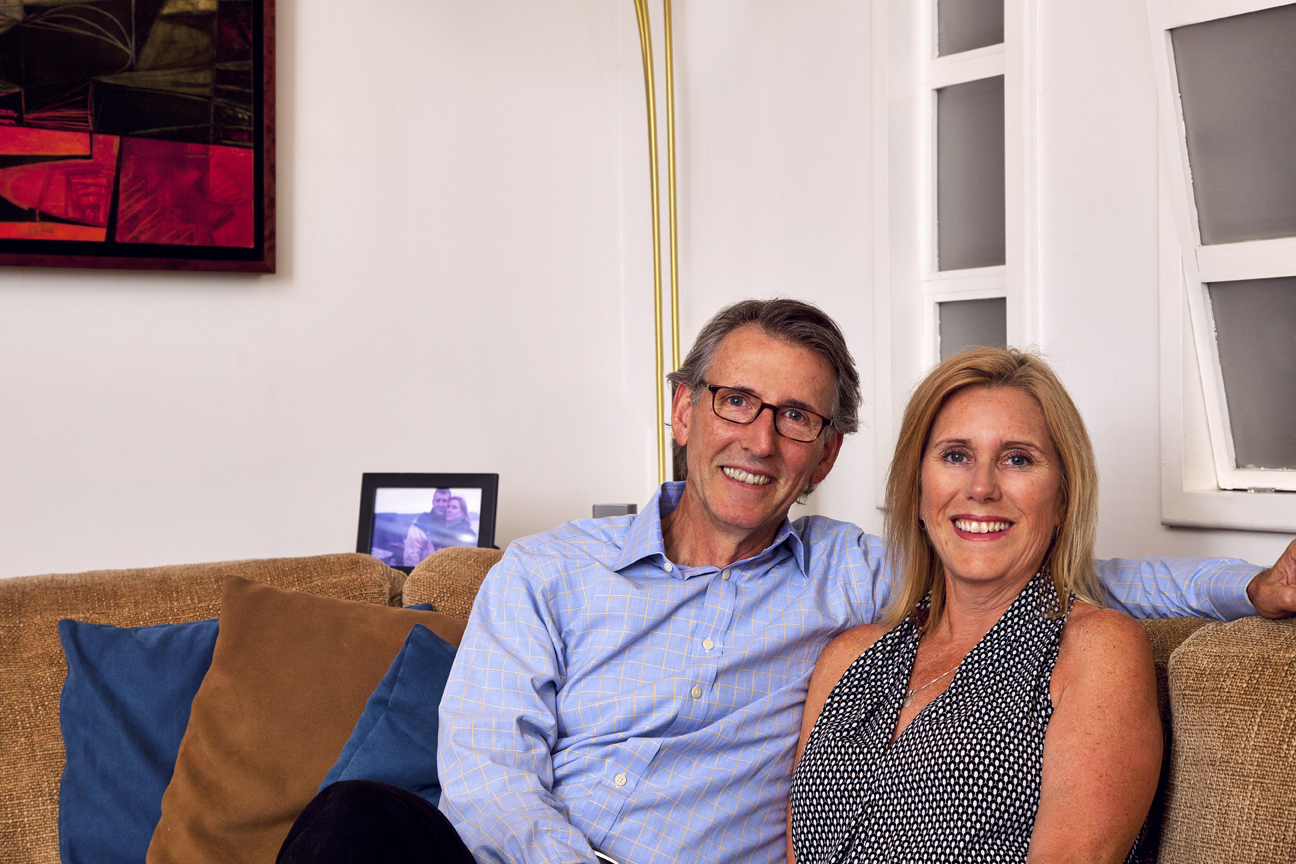 Frustrated, Paula and Jeff turned to Bolster, a New York City company that has designed a transparent and enjoyable process for area homeowners doing major renovations.
"Using Bolster's data-driven budget planner tool, Paul and Jeff gained clarity on the cost of each line item in their project, which put them in the driver's seat for the renovation," says Anna Karp, Bolster's cofounder.
Here's how they did it.
Step 1: They worked with a contractor AND an architect to accurately estimate costs
As new Bolster clients, Paula and Jeff got a free site visit from a Bolster architect and contractor, who consulted with the couple about their wish list for the renovation.
"Collaborating with both professionals from the outset is crucial for a design-driven project like Paula and Jeff's," says Anna. "The architect brings to the table her ability to take the clients' ideas and turn them into design plans, while the contractor can estimate how much construction and materials will cost."
In this case, Bolster Architect Jessica Wetters and Bolster Contractor Aaron Borenstein took the information they gleaned from the site visit and went to work, with Jessica creating sketches and Aaron using Bolster's budget planner tool to provide the best price for each task of the project, while Bolster's algorithm showed them what others paid for the same task.
"In a typical renovation, renovators often undertake the design process without clarity on what their project will cost—only to have contractor bids come back well above their budget, forcing them to go back to the drawing board and lose both time and money to redesign," notes Fraser Patterson, Bolster's co-founder and CEO. "Bolster clients see the precise cost breakdown of each aspect of their project and how it compares to what others paid for the same work. It empowers them to prioritize and make informed decisions without first having to commit to thousands in design--or redesign--fees."
In addition to stress-testing the clients' budget, points out Anna, this process also stress-tests the chemistry between architect, contractor, and client. "You know you're with the right professionals early on," she says, "which sets you up for success."
Step 2: With the fully transparent Bolster Budget Planner, they effortlessly controlled the scope and cost of their project
Bolster's contractor and architect estimated that the proposed renovation would cost $570,000 – which was $170,000 above the owners' initial budget. This is not uncommon, explains Bolster architect Jessica Wetters. 
"Once you put in all the items on a homeowner's wish list, it generally comes out over budget and then they have to whittle it down," she says.
Armed with Bolster's budget planner, which clearly detailed the cost of changes, Paula and Jeff adjusted the scope of work to bring their project costs closer to their initial budget.
For instance, explains Jessica, they had planned on replacing their floors entirely, but given the expense reflected on the budget planner of $17,500, they found it made more financial sense to simply update them at an estimated cost of $10,000.
The couple also found savings in some of the details for their new and improved kitchen, selecting stone countertops rather than marble, a savings of $5,000. And they opted to install wall-mounted air conditioning units rather than overhaul the entire HVAC system, which saved them $25,000.
In addition to shaving costs here and there, the couple was also able to make tweaks and upgrades, as well.
"One thing that came up at the beginning of project in their minds was they needed new windows, as their current ones are old and not insulated. However, the cost to replace them was a major chunk of the budget," Jessica says. "We went back and forth about whether to replace the entire window or just the glass and the sash. They decided to replace them entirely, which is one item that extended their budget a little."
"If you realize you're dying for a rain shower and a jacuzzi, you can always upgrade with Bolster," Anna says. "The costs will be very clear and the designer will help you. You'll have peace of mind knowing you're in the right hands and have the right financial information that gives you the ability to focus on doing a lifestyle-led project." 
Eventually, Paula and Jeff reduced the projected costs to $477,000, a stretch from their original budget that they felt comfortable with in large part because of the clarity and control Bolster's budget planner gave them over their project.
"The transparency and knowledge to make informed decisions was very enlightening and it made the process more manageable," says Paula. "It kind of felt like we got to the end of the rainbow and the pot of gold was there and it was my lucky day."
While Paula and Jeff are seasoned owners with substantial resources and savvy, notes Anna, "this process applies just as easily to other types of major home renovation projects."
Next, find out how a young couple on a tighter budget, making their way up the property ladder, worked with Bolster to renovate their one bedroom apartment in the heart of the West Village. 
---
Every year, New Yorkers waste over $700M following the usual renovation process. Bolster is different, using a scientific approach to match you with the highest-quality professionals and financially guarantee your project is delivered beautifully for a fair price - all at no extra cost.
To start your major home renovation project, visit bolster.us 
More from Bolster:
Here's how much it costs to gut renovate a 1,000-square foot 2-bedroom, 2-bathroom Upper West Side co-op
Here's how much it costs to renovate and expand a house in Hudson Valley, N.Y 
Here's how much it costs to renovate a rooftop terrace in New York City
Here's how long it takes to gut renovate a three-bedroom apartment in NYC