Welcome to Brick Underground's sponsor apartment pick of the week, where we feature a co-op for sale by the owner of the building. You do not need board approval to buy these apartments, they are often newly renovated, and they typically require a down payment of only 10 percent, versus the 20 to 25 percent that most co-ops demand. In exchange for the condo-like ease of acquisition, expect to pay a bit more than a regular co-op, but considerably less than a condo. For more information, check out "Everything you ever wanted to know about sponsor apartments but were afraid to ask."
This one-bedroom, one-bath co-op unit, 158-18 Riverside Dr. West, #5N50, is on the market for $749,000. Prices in Washington Heights have been rising steadily since 2013 and the last one bedroom in the building sold in October 2018 for $715,000, 5 percent below the asking price of $749,000. Of course, with this purchase, you avoid the board approval process and there's often a premium for that.
The building, known as The River Arts Complex, is right on the water and the amenities include a full-time doorman, a package room, gym, community room, live-in super, additional storage for rent, and a garage, although parking spots are currently wait listed. Monthly maintenance is $789. 
The unit is on the corner so it has three exposures, with the kitchen and living room getting the southern and eastern light. There's also a bonus room that isn't large enough to be a bedroom but could be used as a home office or den or used to potentially expand the kitchen or living room.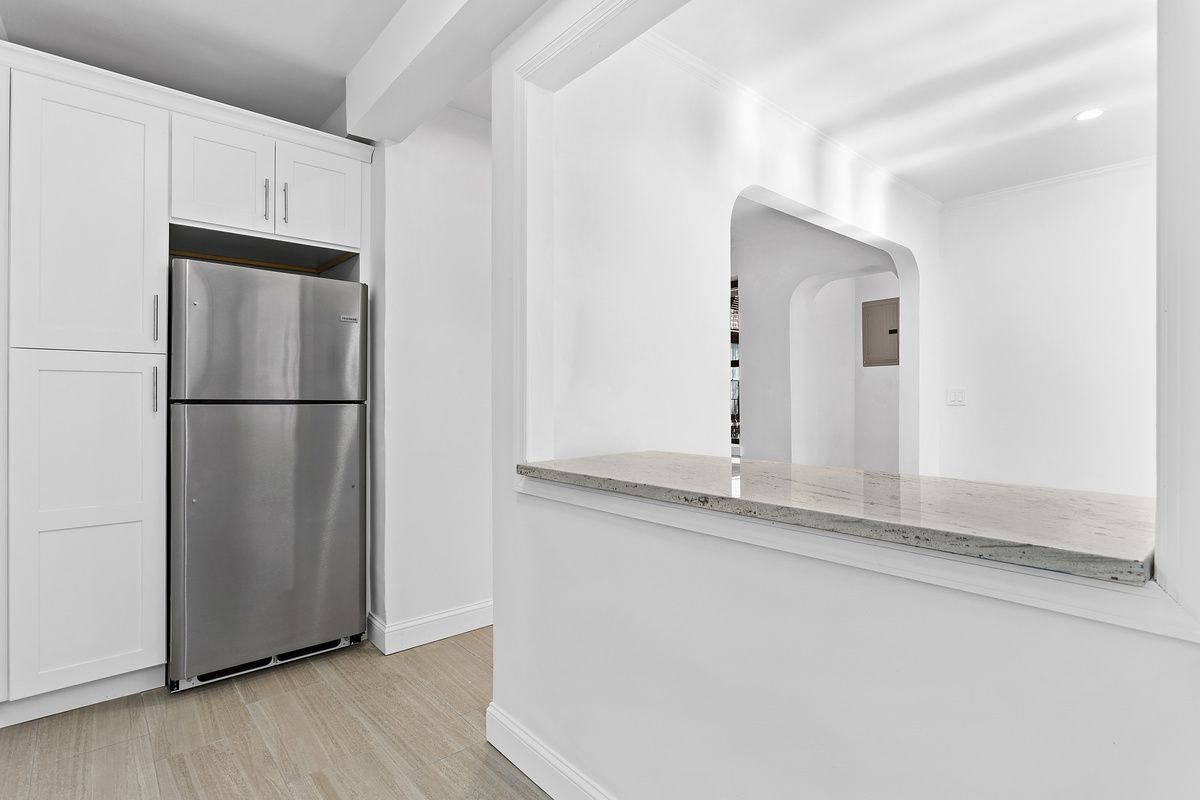 There's a breakfast bar between the kitchen and the living room.  All the appliances are brand new and as it's a prewar building, it has some of the original arched doorways throughout the unit.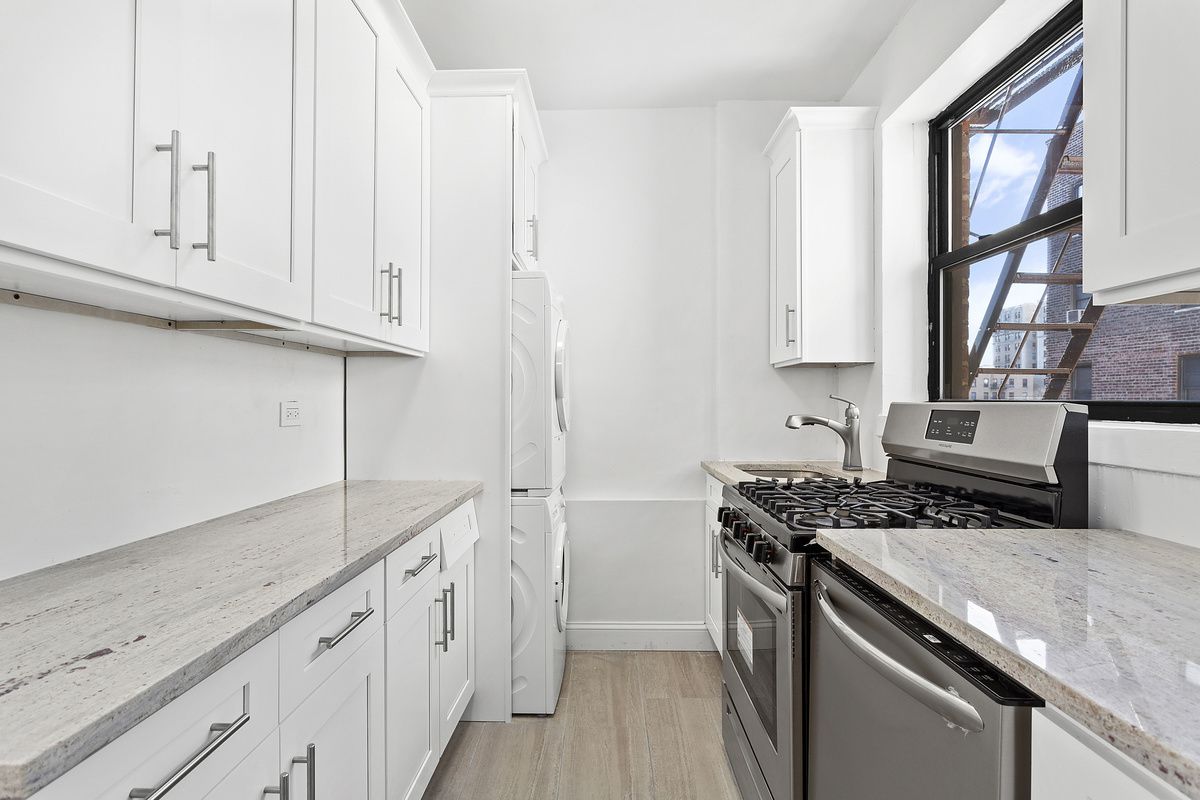 Units in the building are allowed washer/dryers and the sponsor has them stacked in the kitchen. There's plenty of countertop space as well as a dishwasher and a new cooker.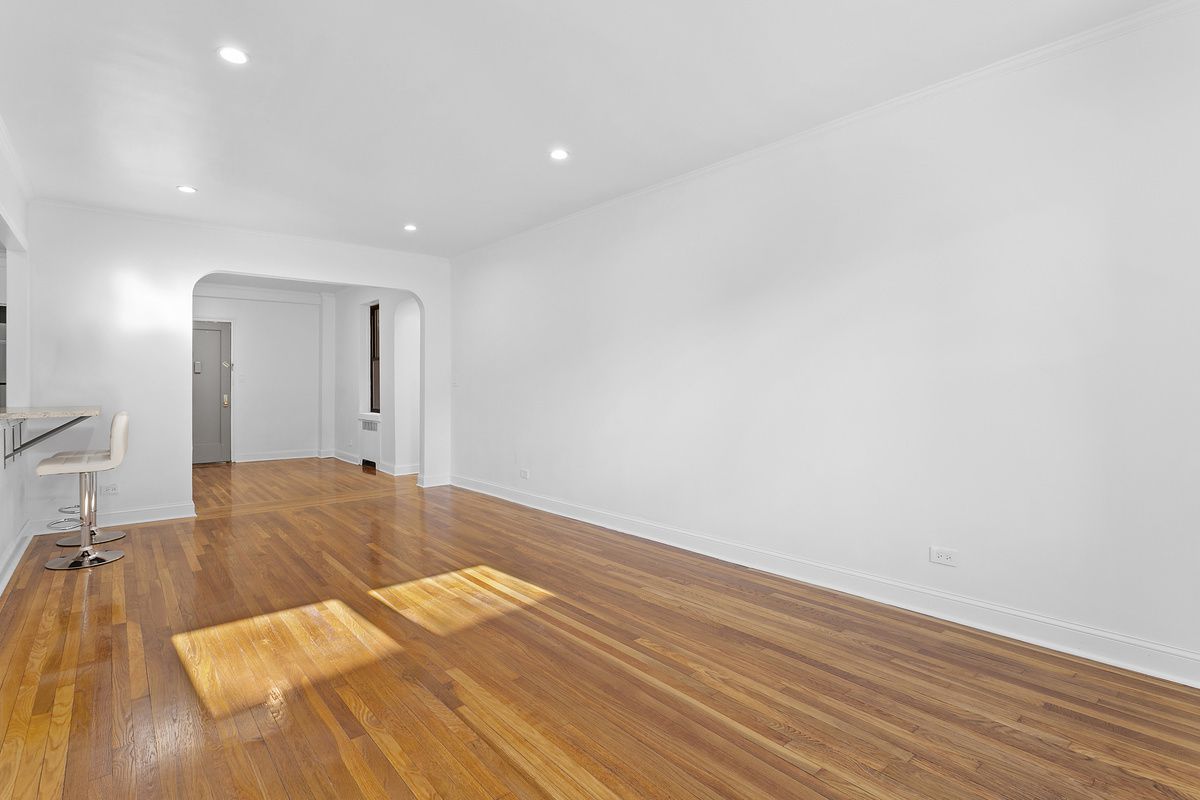 The unit opens into a small foyer and the living room. The breakfast bar is a practical addition and there appears to be enough room for a dining table in the living room. Narrow plank hardwood floors are installed throughout.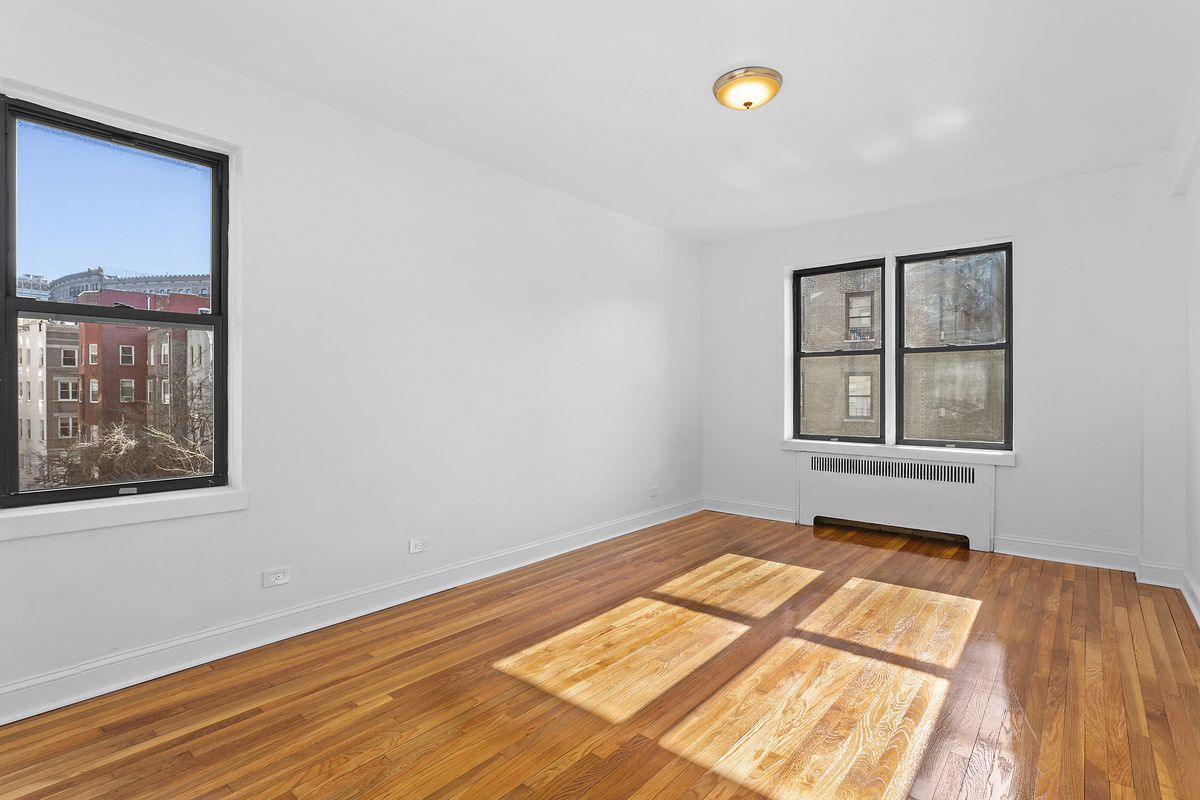 The bedroom is spacious enough for a king-sized bed. There's a narrow closet along the wall to the left of the bedroom door. 
The bathroom has a tub, a vanity with a marble countertop, and floor-to-ceiling white tile with decorative trim.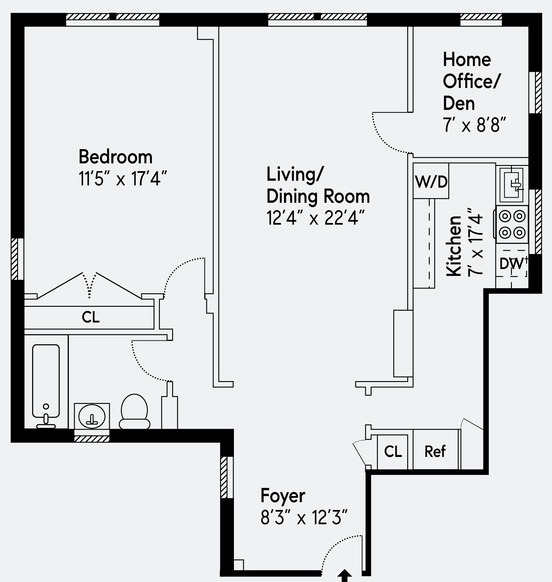 The layout shows the bonus room with two windows.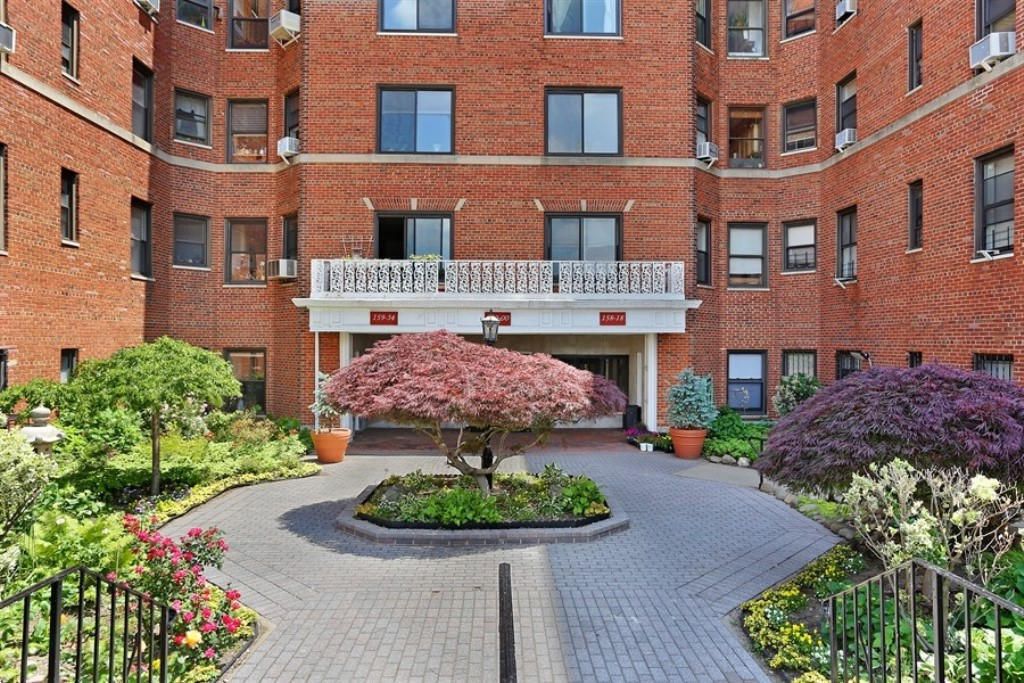 Buyers are allowed one dog per apartment although there are restrictions on certain breeds. The building also allows unlimited subletting after one year of ownership. 
Trains are within a 10-15 minute walk, but the commute to Midtown is relatively short. The closest subway line is the 1 at 157th Street.