Welcome to Brick Underground's sponsor apartment pick of the week, where we feature a co-op for sale by the owner of the building. You do not need board approval to buy these apartments, they are often newly renovated, and they typically require a down payment of only 10 percent, versus the 20 to 25 percent that most co-ops demand. In exchange for the condo-like ease of acquisition, expect to pay a bit more than a regular co-op, but considerably less than a condo. For more information, check out "Everything you ever wanted to know about sponsor apartments but were afraid to ask."
The virtually staged listing photos make this one-bedroom apartment, 99 Bank St., #2F, look like it is in great condition. Sadly that's not entirely the case. The sponsor has laid new hardwood flooring but the kitchen and bath are in need of major upgrades. The layout is a little funky with angled walls in the bedroom and living room but that shouldn't be a deal breaker especially if you're not afraid of a renovation project and can get it at a price you are comfortable with.
The apartment is on the market for $1,100,000, which is around the current median sales price of $1,200,000, for similar sized units in the neighborhood. Is there some negotiability based on the condition of the apartment? Most likely. All the data points to buyers having the upper hand. 
It's in a prewar building in the West Village, an area with well-known desirability, something identified by brokers as a good investment strategy in the current market. Amenities include a part-time doorman, a live-in super, shared laundry facilities in the building, and a bike room. Monthly maintenance is $1,270.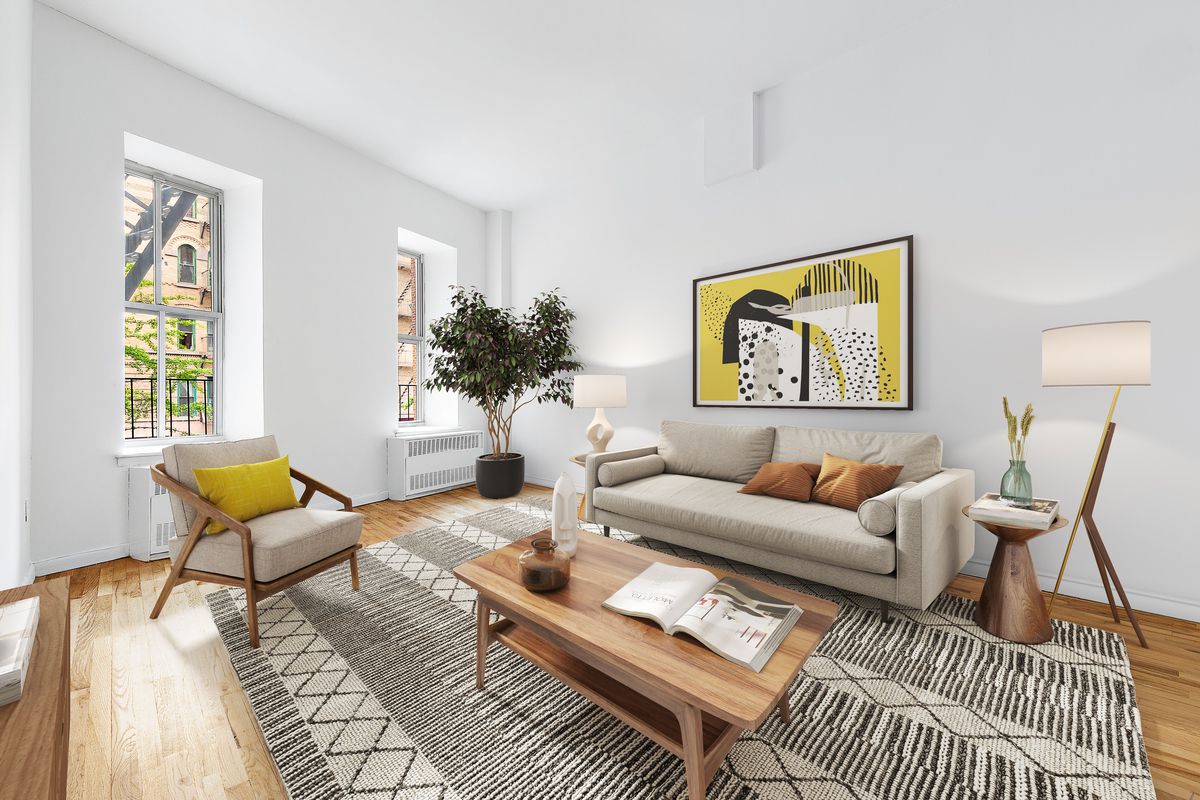 The apartment has high ceilings and alcove windows. The flooring pictured here is what you'll find in the apartment and the sponsor has given the unit a new coat of paint.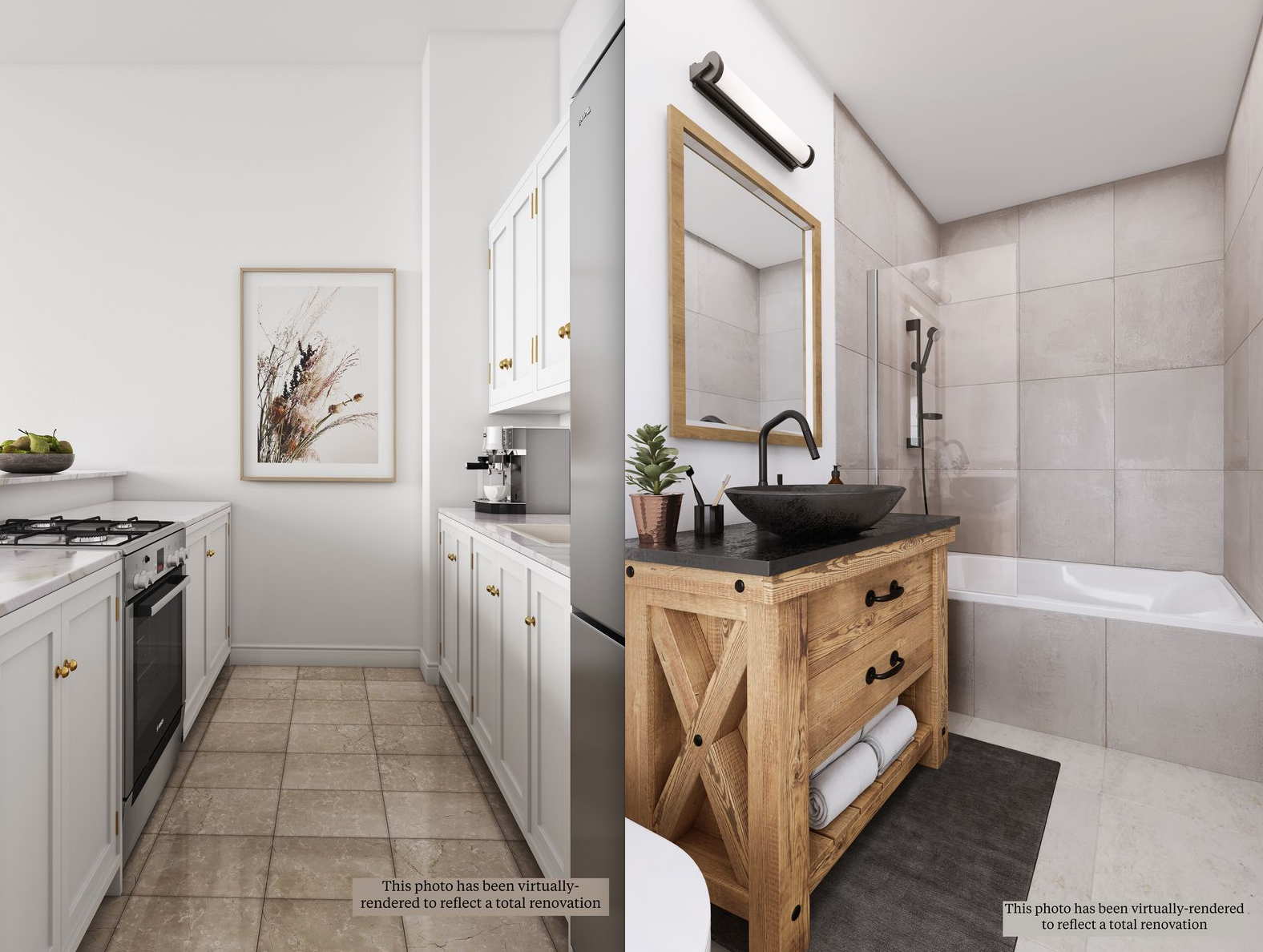 The listing photos have the kitchen set up as a galley that's open to the sitting room. This is not what it currently looks like though—you'd have to bring down a wall separating the kitchen and living areas to achieve this. The bath is next to the bedroom but not an en suite. The current bath is the original and is in need of a total overhaul.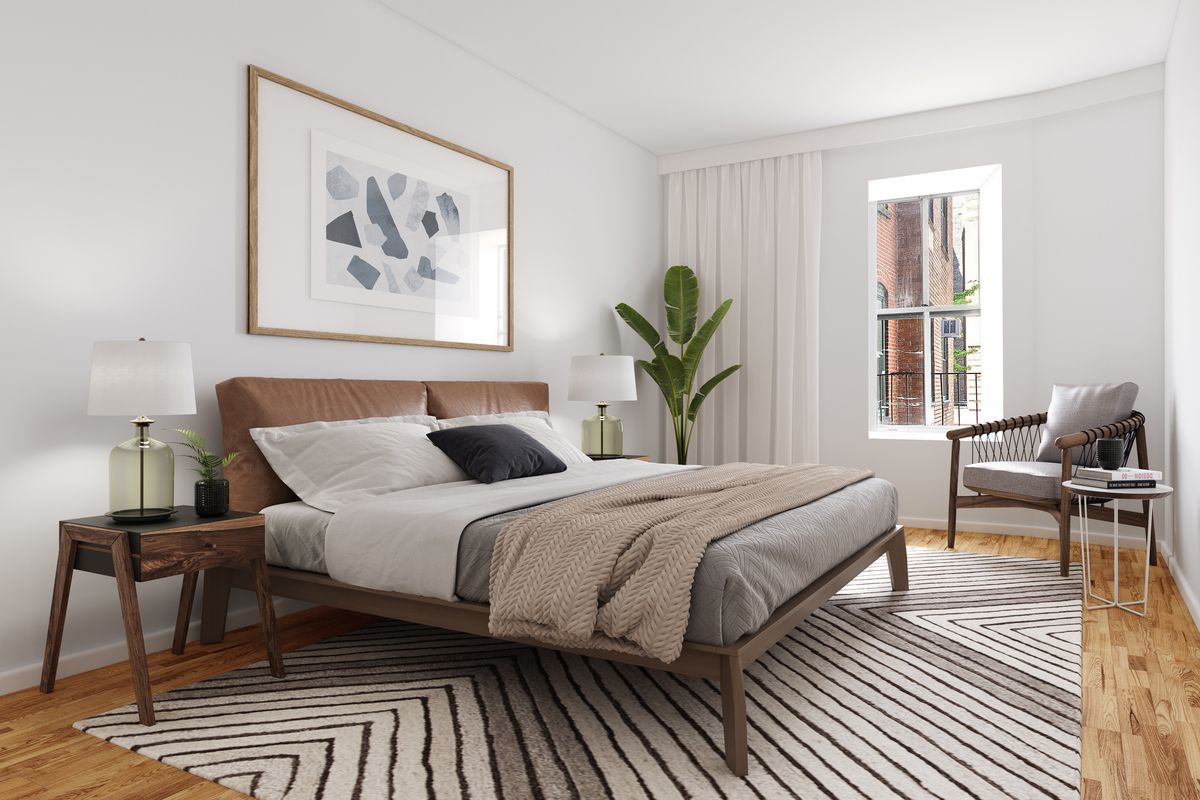 The angled wall isn't obvious but you can see how it affects the look of the windows.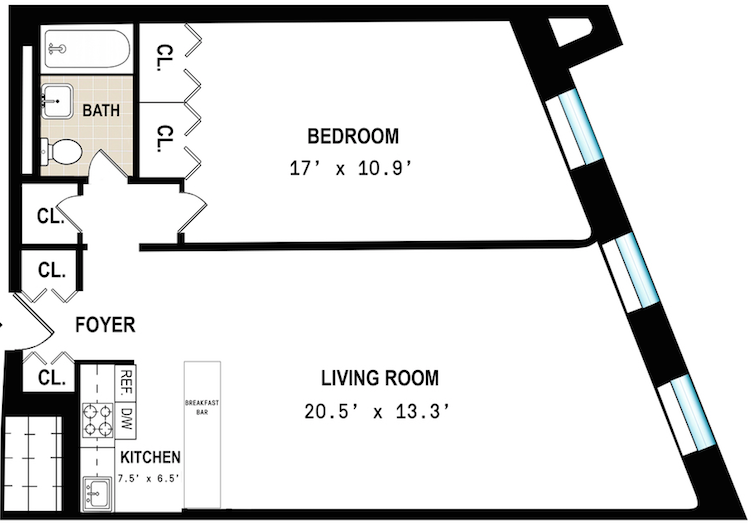 The building is in a historic district and has 113 units and 7 stories. There are two elevators in the building and it's three blocks from the river. It's also a short walk to the nearest subways for the L, 1, 2, 3, A, C, E, and the L trains.