Welcome to Brick Underground's sponsor apartment pick of the week, where we feature a co-op for sale by the owner of the building. You do not need board approval to buy these apartments, they are often newly renovated, and they typically require a down payment of only 10 percent, versus the 20 to 25 percent that most co-ops demand. In exchange for the condo-like ease of acquisition, expect to pay a bit more than a regular co-op, but considerably less than a condo. For more information, check out "Everything you ever wanted to know about sponsor apartments but were afraid to ask."
When a listing includes an alternative layout, it's a clue that the apartment has some flexibility but will likely require some renovation work if you want to maximize the space. That's the case with this 160 West 95th St., #5D, on the Upper West Side with a flexible, classic five layout. The apartment is asking $1,530,000, which is below the current median of $1,795,000 for a two bedroom in the neighborhood and the work required to convert it into a three-bedroom apartment isn't extensive—you'd be replacing the glass doors between the living room and dining room and there might be some associated work opening up the kitchen to the living room.
The median sales price for a three bedroom on the Upper West Side is $3,490,000, which makes this apartment look fairly reasonably priced if you plan to convert it. The last three-bedroom apartment to change hands in the building sold for $1,700,000 in March 2019. If you're looking for an apartment with a washer/dryer you're in luck, it's in a closet.
There are 37 units in the 10-story co-op and the amenities include a bike room, children's playroom, a live-in super, and an elevator. Monthly maintenance is $1,985.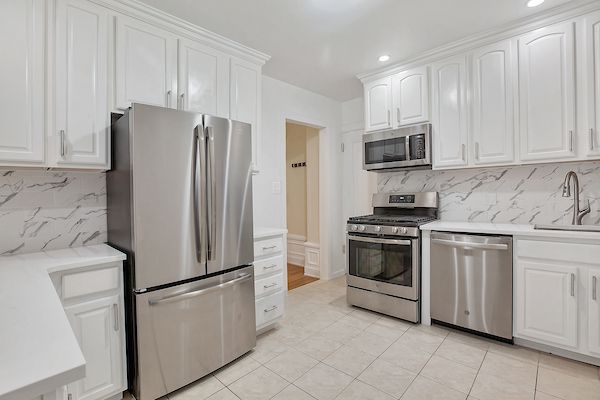 The kitchen has stainless steel appliances and the cabinets are newly painted.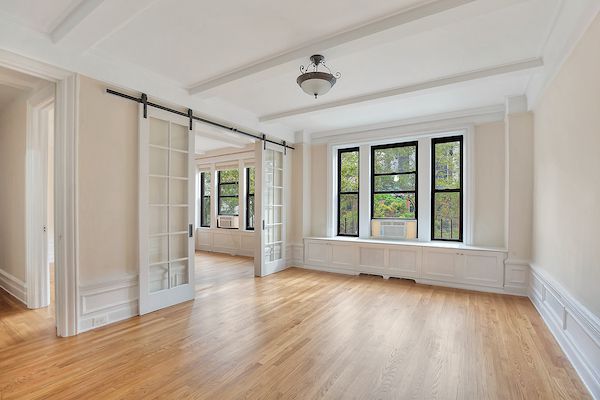 The sitting room leads into the dining room through hanging glass doors.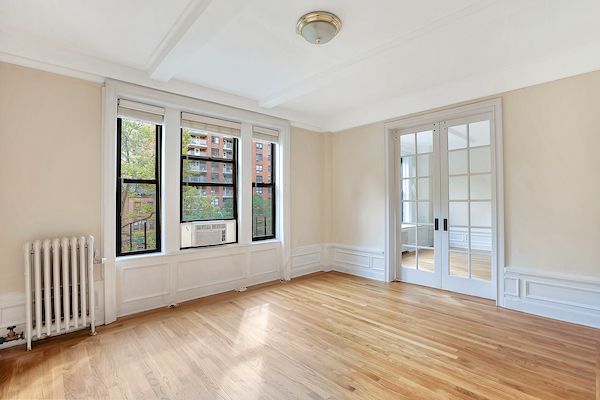 The dining room could function as a bedroom, especially if you swapped out the glass doors to create some privacy. Dining rooms are often what make classic fives so appealing—providing some extra square footage that can be adapted for your needs.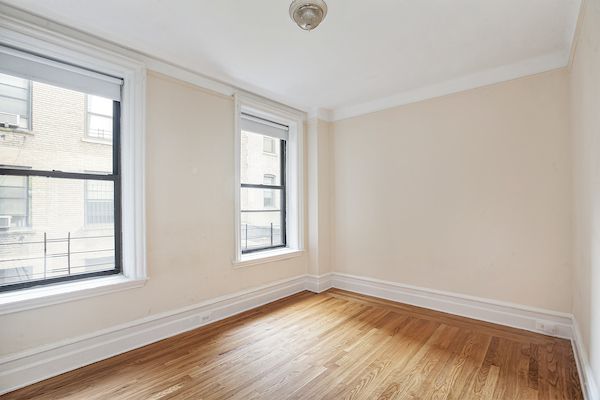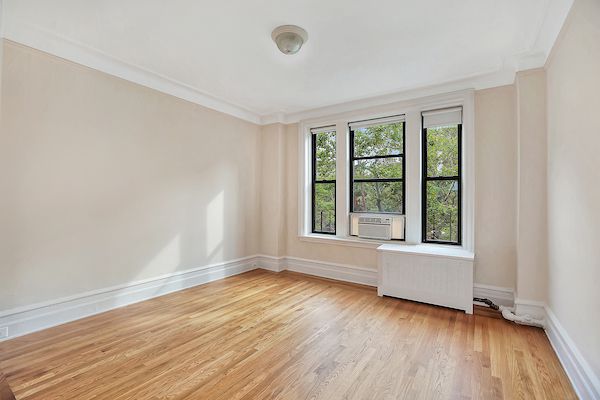 The bedrooms have large closets and the apartment has hardwood flooring.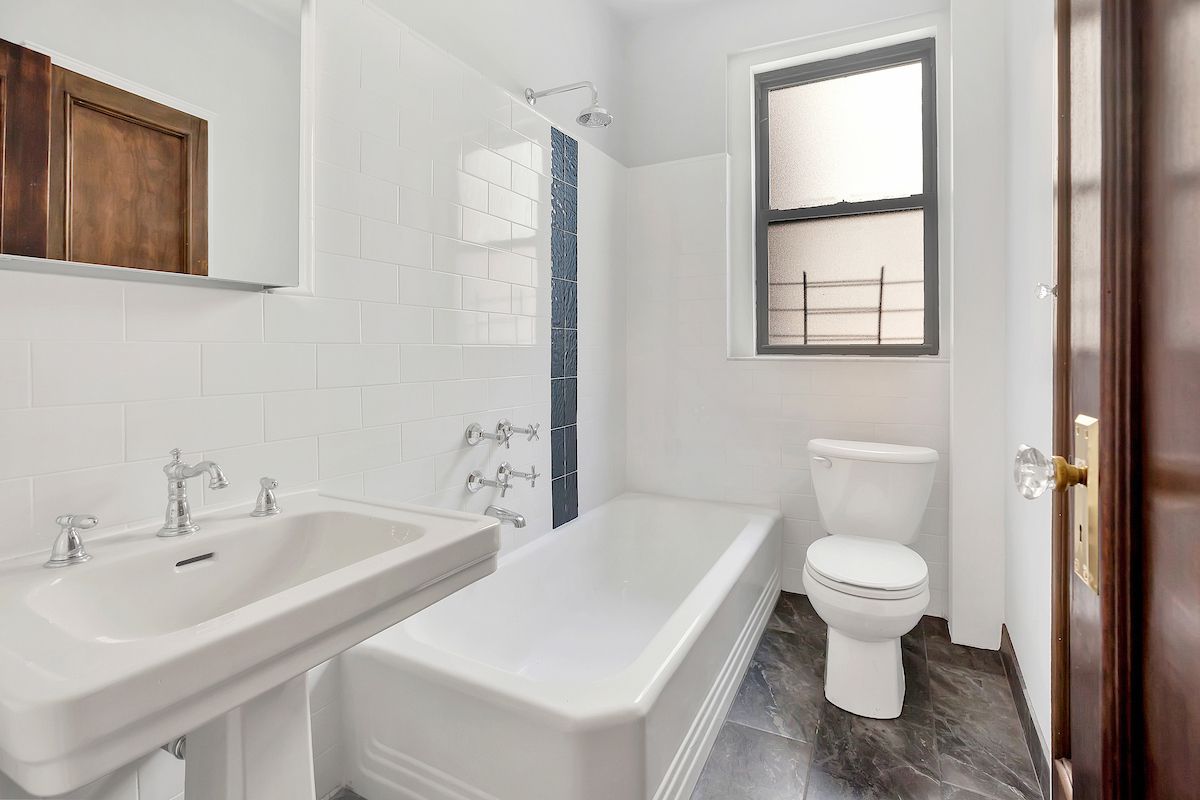 The bathroom has a window and a tub with a shower head.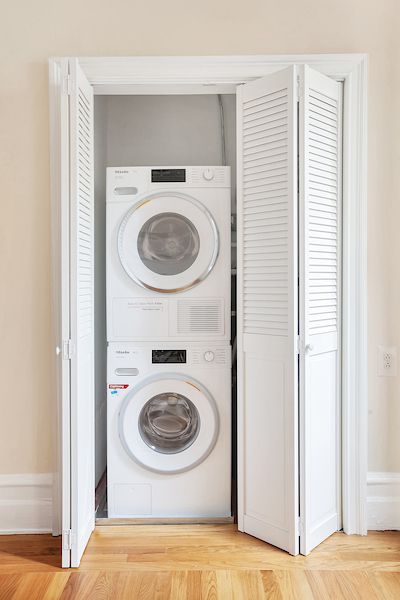 If you need evidence of the washer and dryer, here it is, stacked in a closet.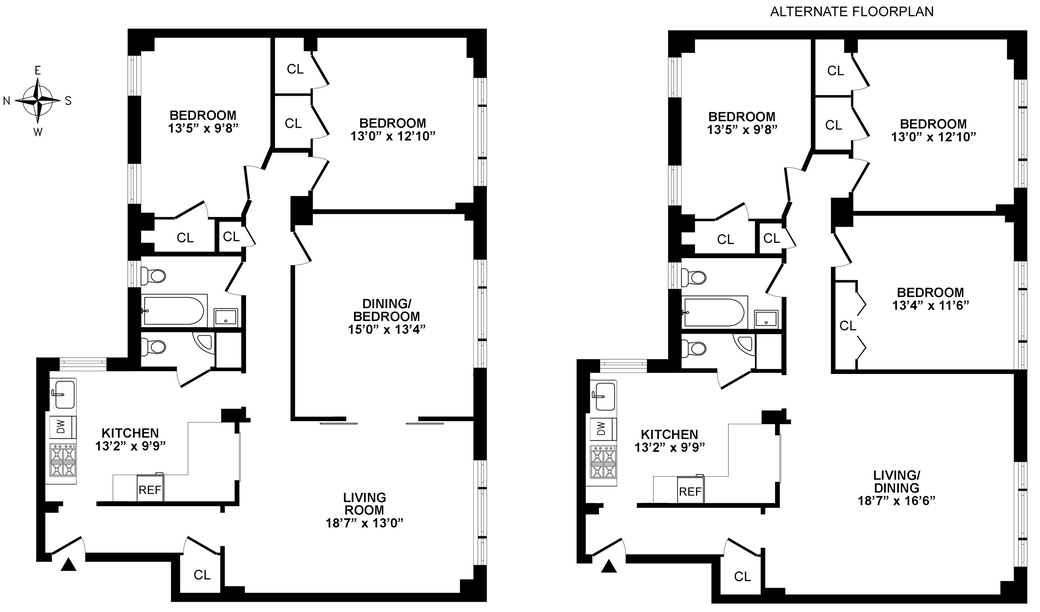 In terms of transit, the 96th Street subway is nearby with access to the B and C lines.  The M96 is notoriously unreliable but a new upgraded bus service may be coming to the neighborhood.