We recently wrote about ground-floor apartments that buck the negative stereotypes about lower-level units, and for this week's Small Wonder, we found a studio that fits the bill, too. This first-floor duplex on 129th Street in West Harlem gets a surprising amount of natural light for a ground-floor unit, but more importantly, has extra space in the form of a lower basement level, which can be fashioned into an office, rec room, or a particularly peaceful sleeping area.
The main level includes hardwood floors, an open kitchen with granite counters and stainless steel appliances, and plenty of space for a dining and entertaining area: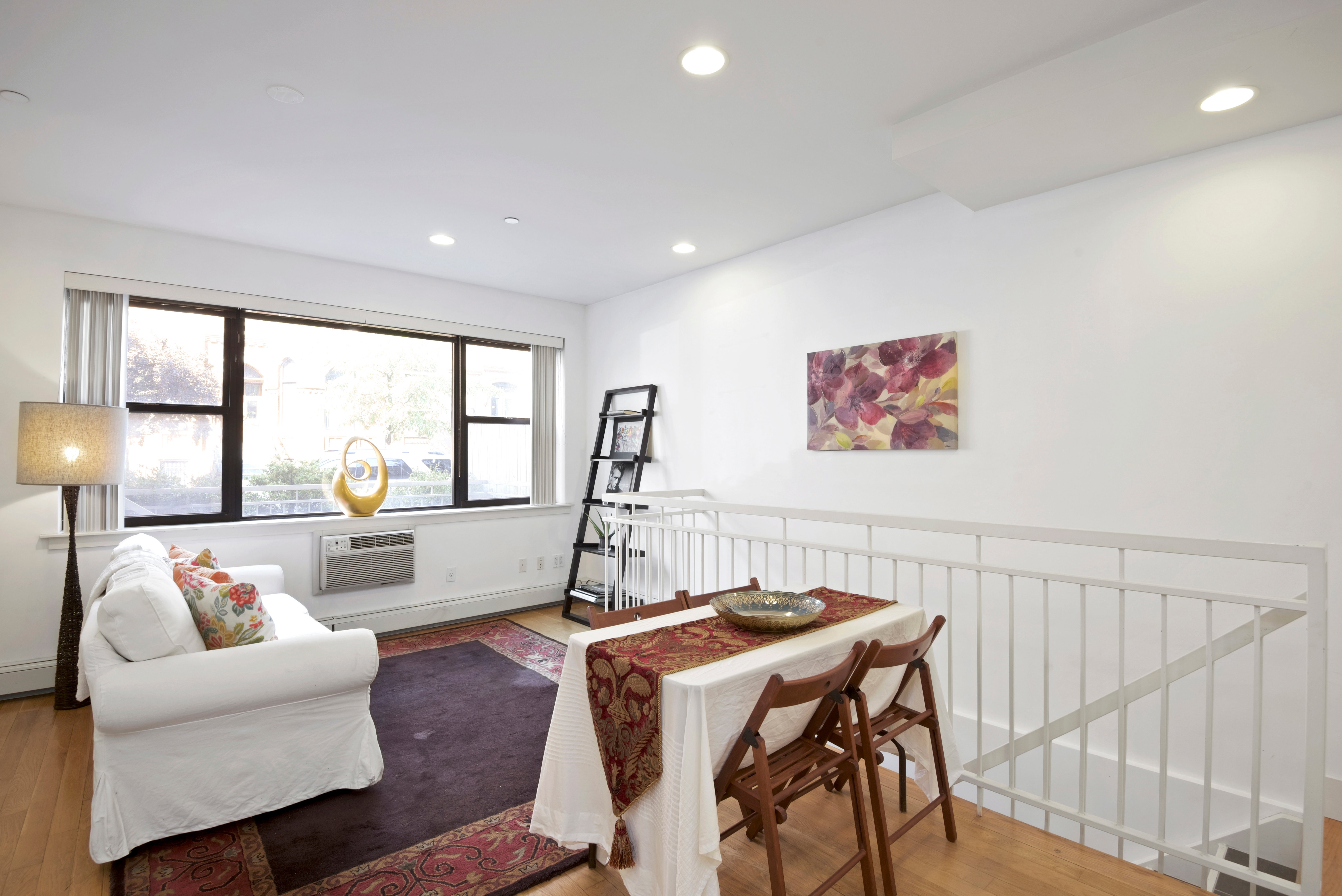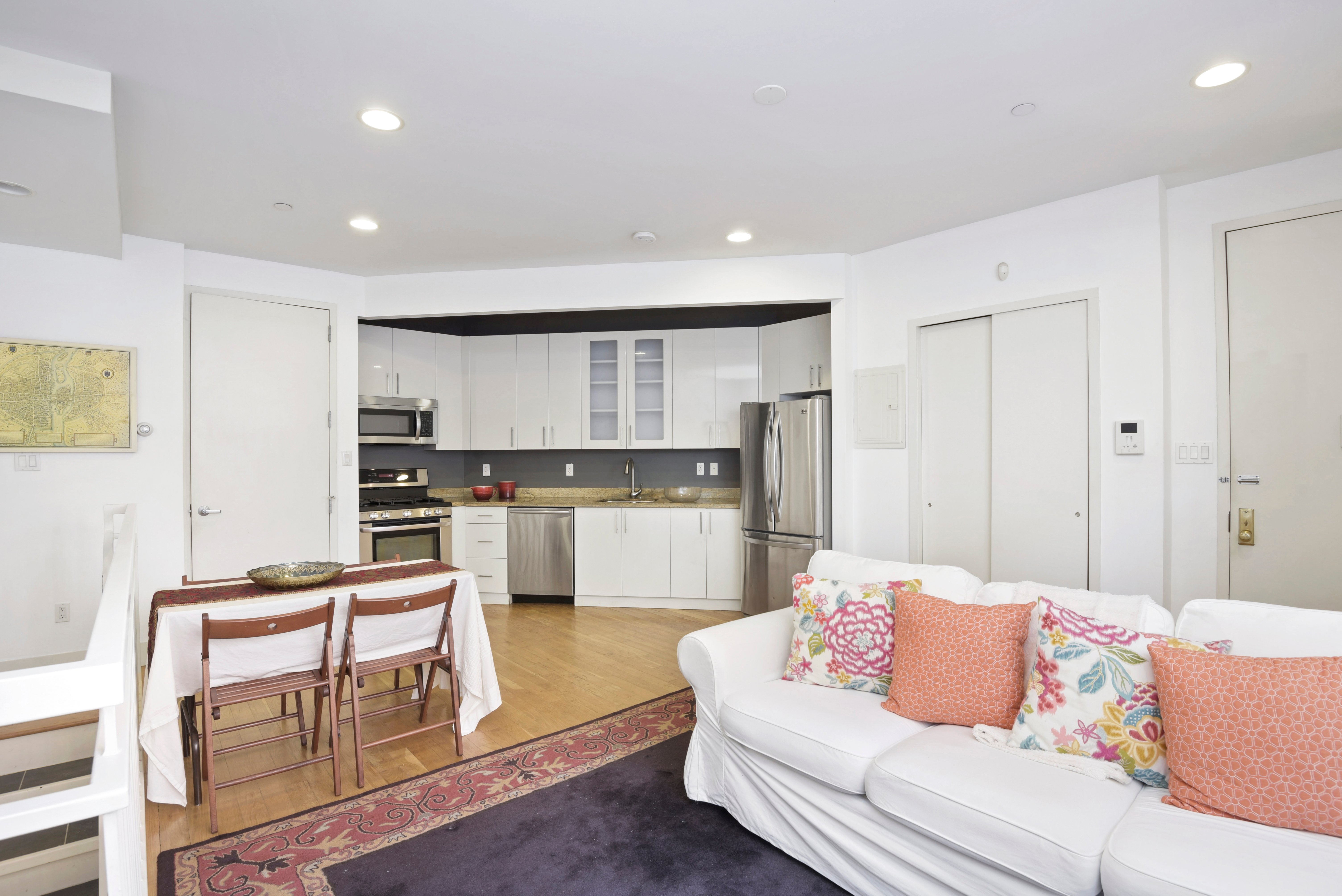 The lower basement level has room for separate sleeping and sitting areas, and has its own separate street-level entrance, as well: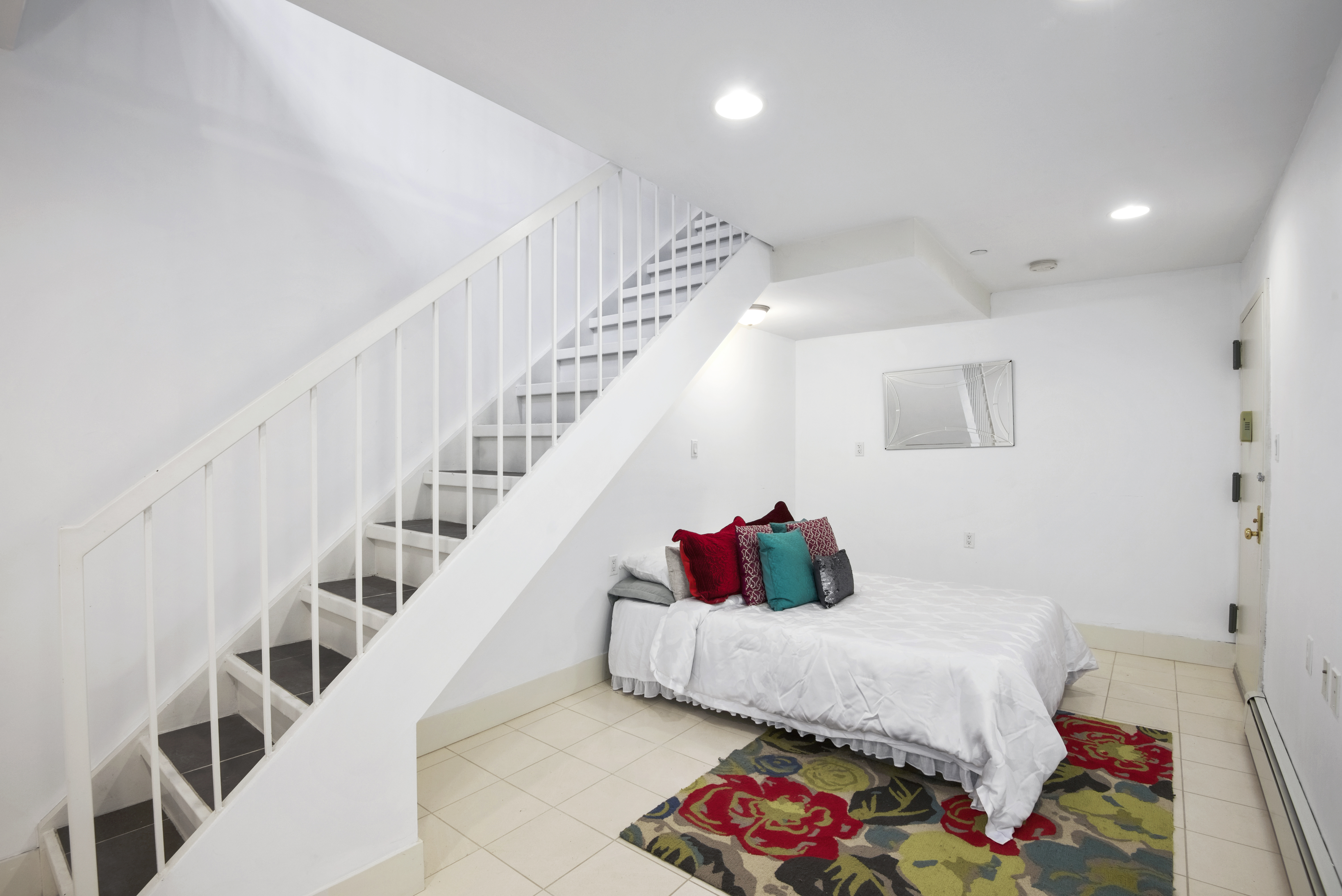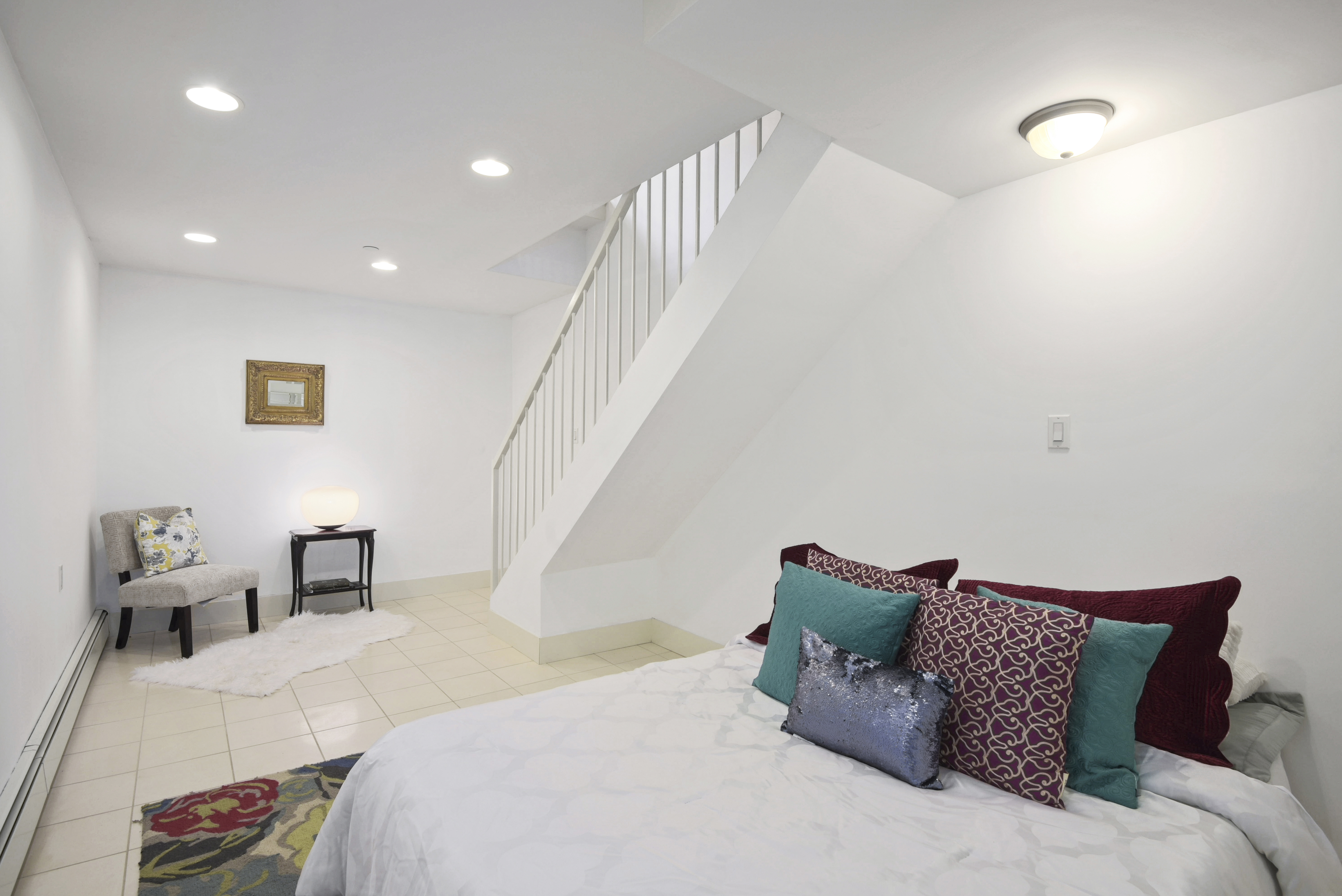 The bathroom looks freshly renovated, and we like blue and white tile work: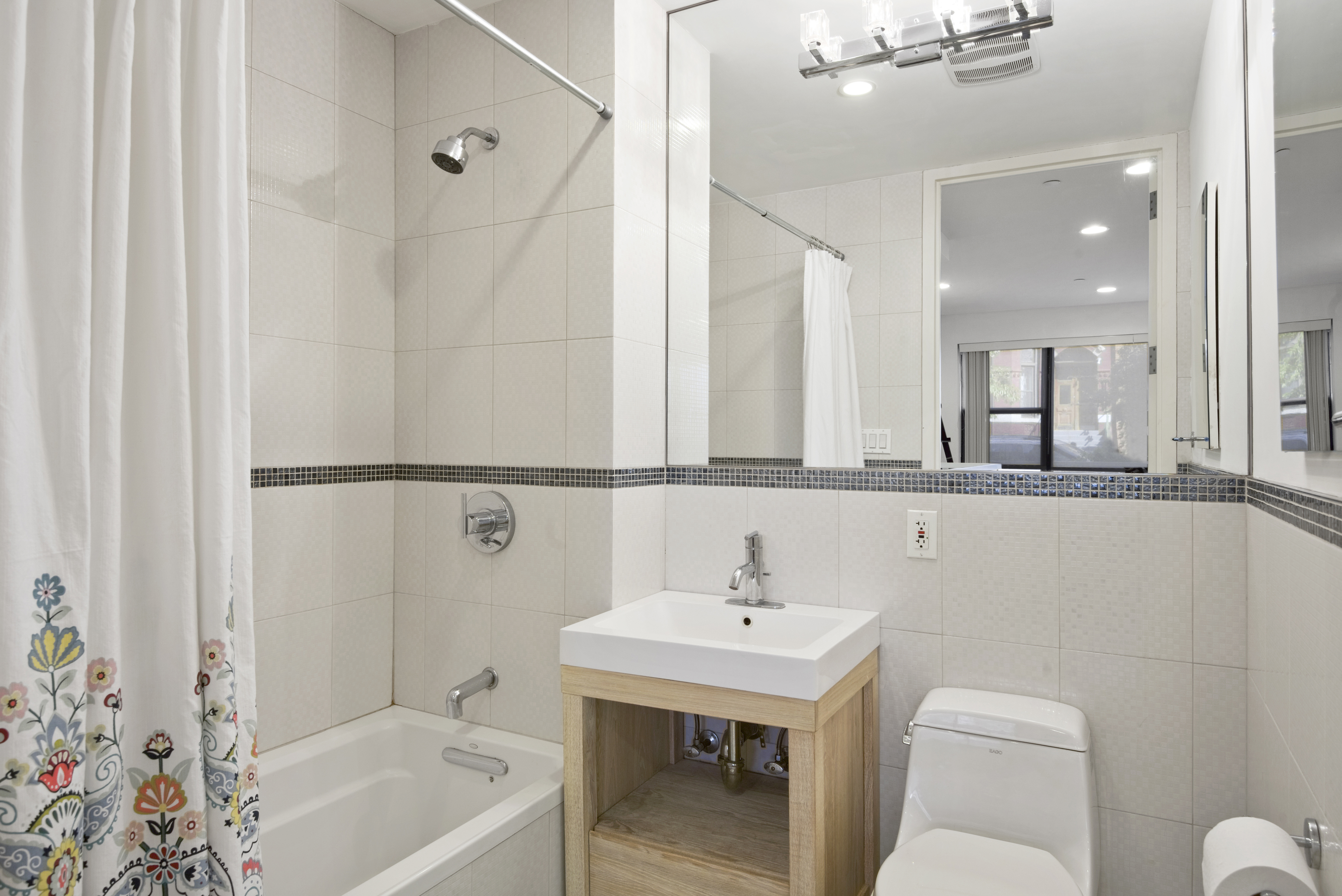 The unit also comes with access to the building's common garden, as well as a storage area and a package room, and the listing notes that the condo is asking a minimum 10 percent down payment, making it more flexible than buildings that insist on 20. What do you think: worth the $585,000 asking price, or would you expect more of a bargain to live on a lower level?