Wow, that's a lot of windows. (Six in the living and dining rooms, to be exact.) The light brought in by those windows, plus the 10-and-a-half-foot ceilings and hardwood floors of this $975,000 Sterling Place two-bedroom in Park Slope make the condo seem almost loft-like. Driving the verticality of the space home is the floor-to-ceiling bookshelves in the living room, complete with a rolling library ladder to bring all your bibliophile fantasies to fruition.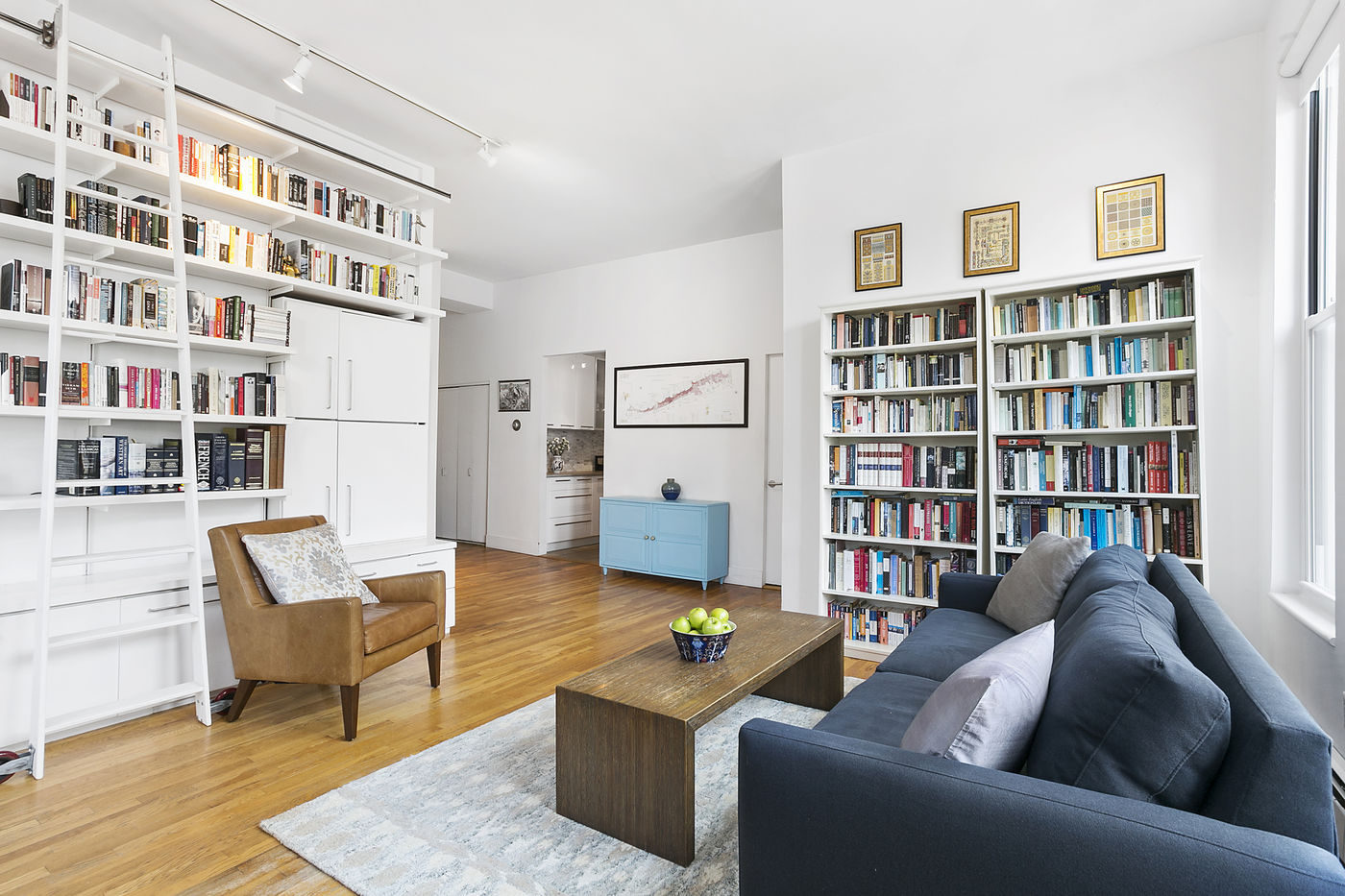 A strategically designed galley kitchen features limestone countertops, a marble backsplash, stainless steel appliances and glass and laminate cabinets. In the bathroom you'll find a shower and deep tub and porcelain tile. 
The master bedroom includes a walk-in closet with cubbies for added organization and the second bedroom, as these photos attest, can function as a home office, a nursery, or both. (The soundproof windows throughout will come in handy for either scenario.)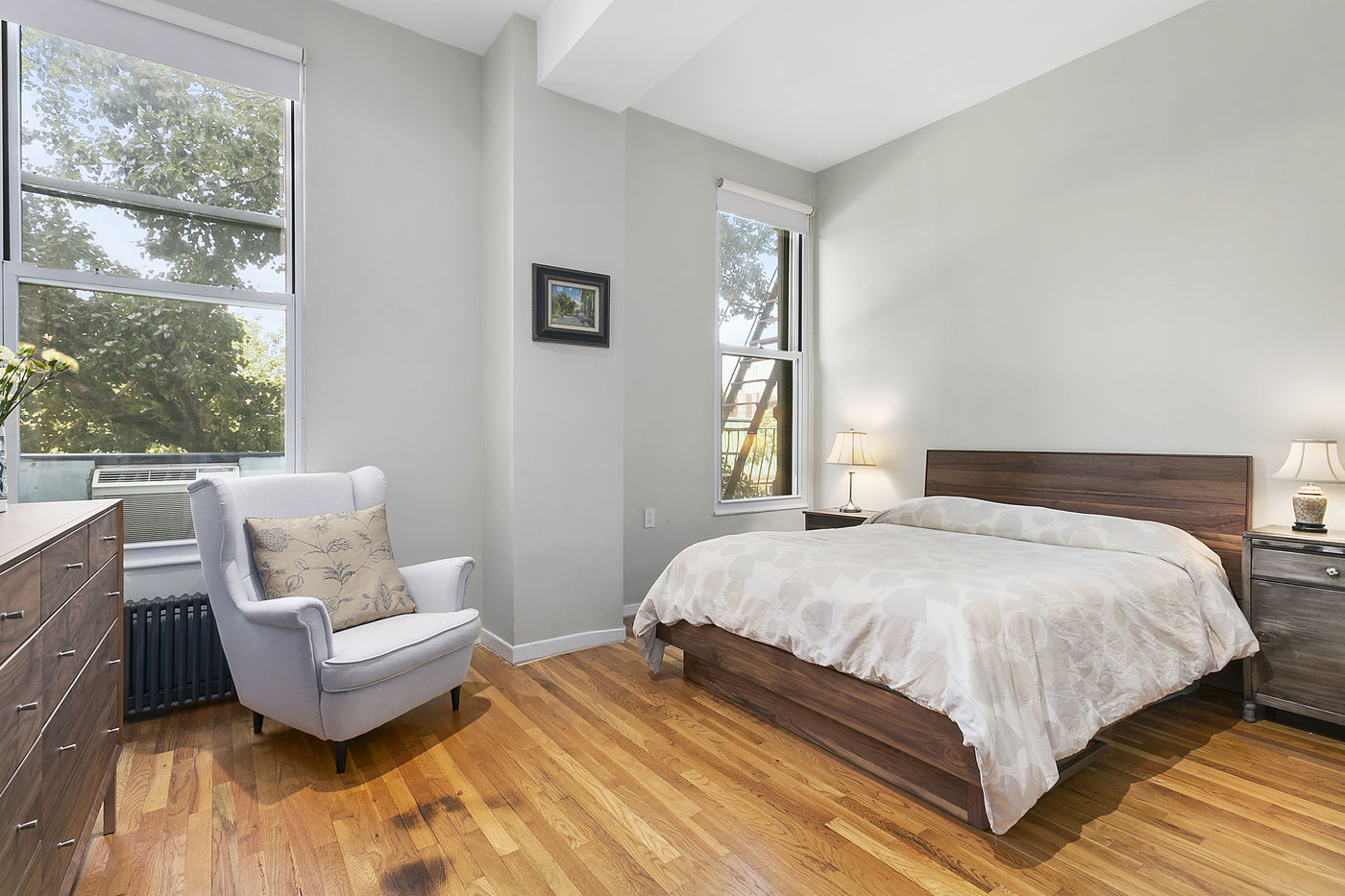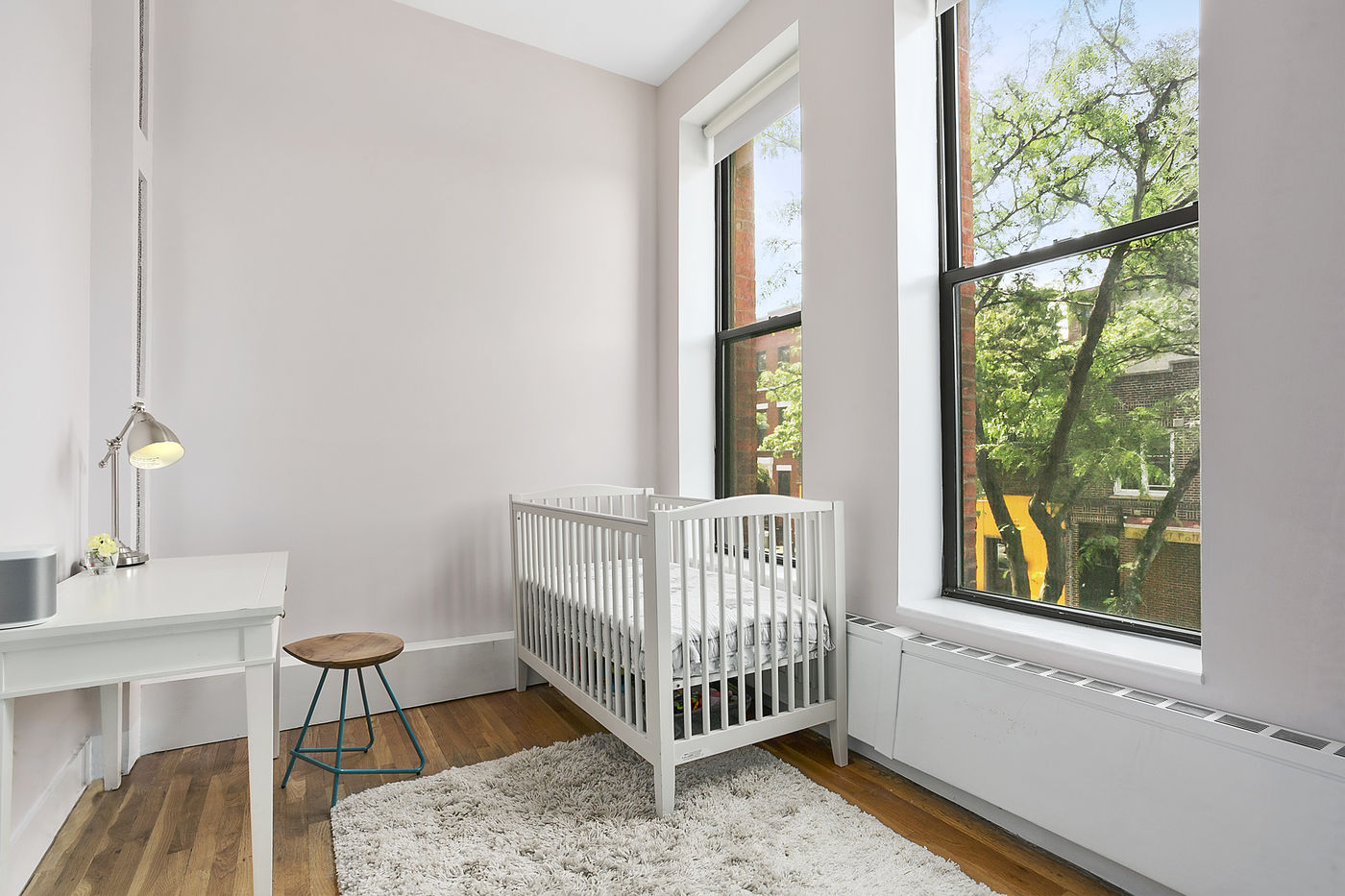 Additional factors make life easier here, such as a wall of closets and washer/dryer setup in the entryway, a pet-friendly policy, building super and proximity to 10 subway lines and the Long Island Rail Road at Atlantic Center. Also: There's a grocery store across the street and dozens of restaurants in the surrounding area.