This summer reinforced several NYC living tenets: First, air-conditioning is a non-negotiable and, second, outdoor space is ideal—if you can get it. That second point was why were were drawn to this two-bedroom, two-bath co-op in Harlem with its own rather large backyard.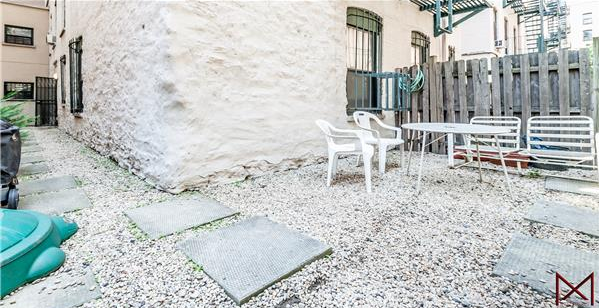 The apartment itself is currently set up as a two-bedroom, two-bath duplex with a ground-floor art studio, but the layout is rather flexible, according to the listing. That windowed "bonus" room could also be a playroom or recreation room. There are also two walk-in closets and an open kitchen with granite countertop; the building is pet-friendly.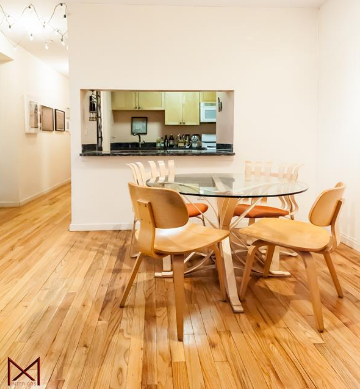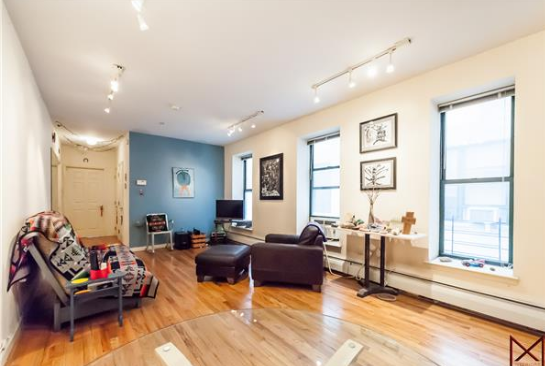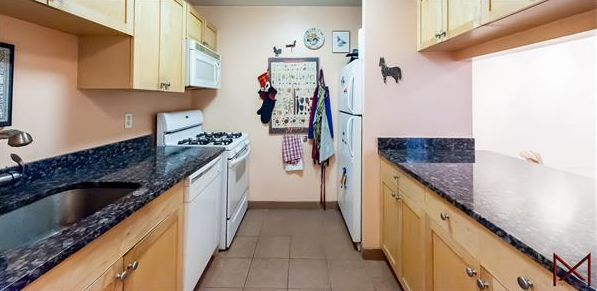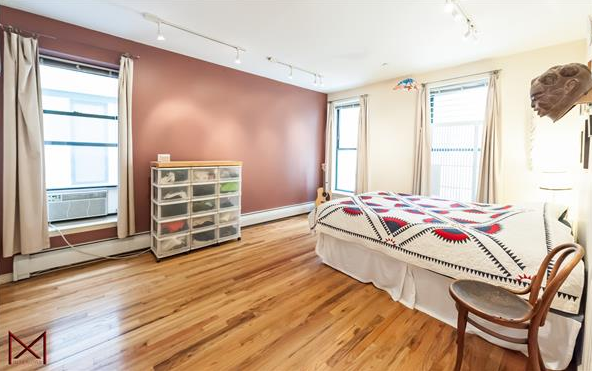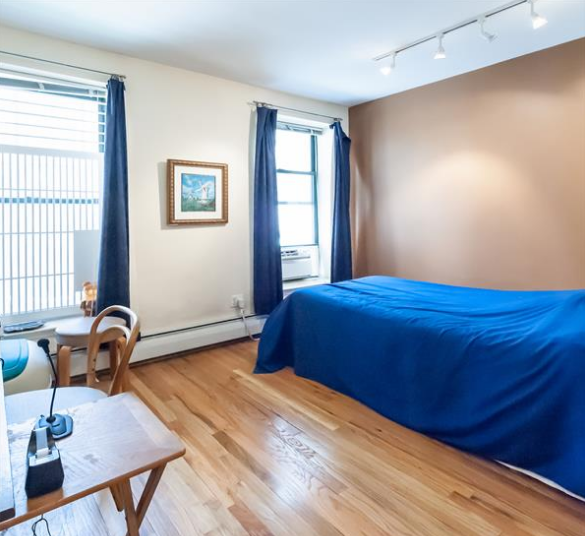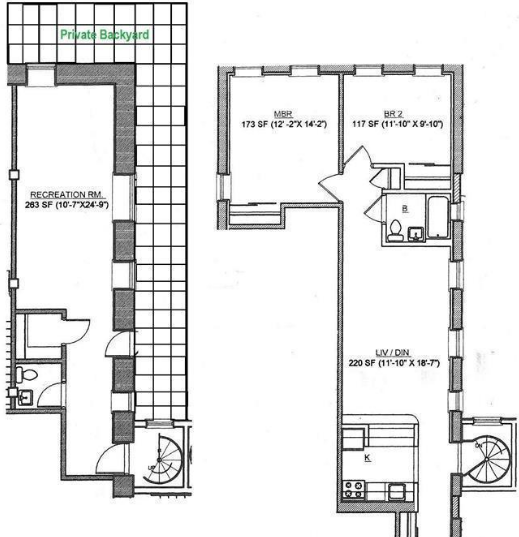 The building (pictured above) also has laundry facilities, a bike room, gym, and common garden, but who needs that when you have your very own?
The asking price is $695,000, but keep in mind that you'll have to qualify. The apartment is only available to people making up to 250 percent of the NYC median income: currently $214,000 per year.