A "junior-four," in case you're wondering, is basically a one-bedroom with extra room in which to carve out a second bedroom. And as far as this type of apartment goes, this co-op apartment in Clinton Hill is on the larger side. That means that a family expecting a baby (or even with a baby already), or a homeowner with a need for a separate workspace, would likely find it to be a good fit. Extra bonus: That "carved out" second bedroom has two windows, too.
And at $650,000 it's reasonably priced between a one- and two-bedroom in the neighborhood (it's technically on the border of Clinton Hill and Fort Greene).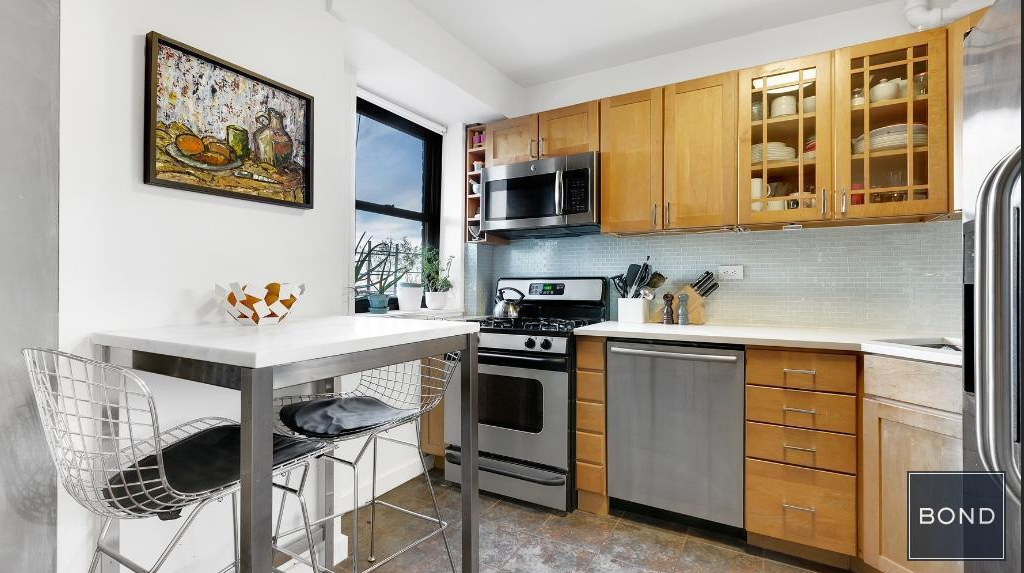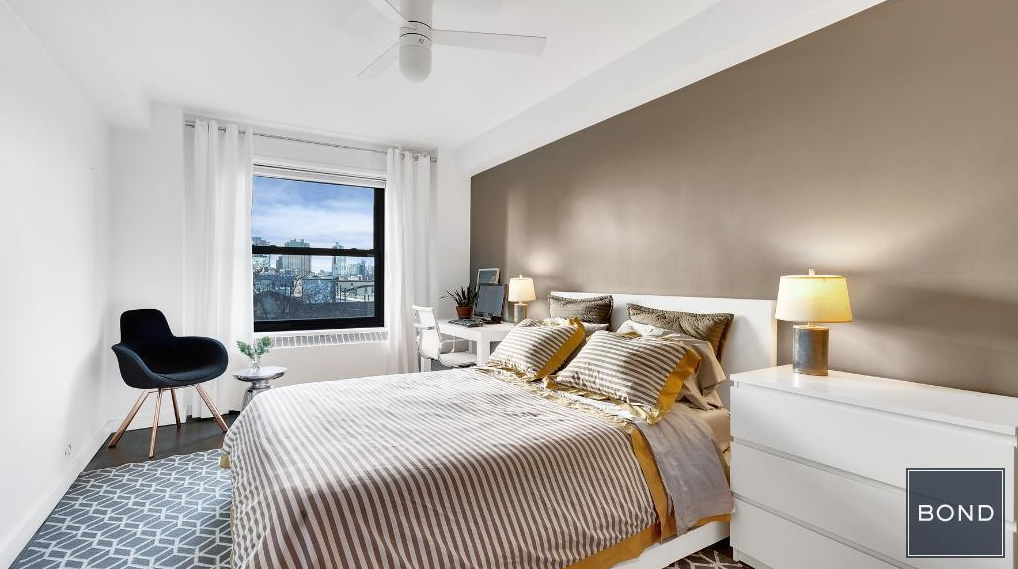 The apartment's gifted with views of Brooklyn and Manhattan from two windows. Recently renovated, the kitchen, though small, has stainless appliances (including a dishwasher and microwave) and a window, too. (In short, there aren't plenty of dark, light-starved spots in this home.)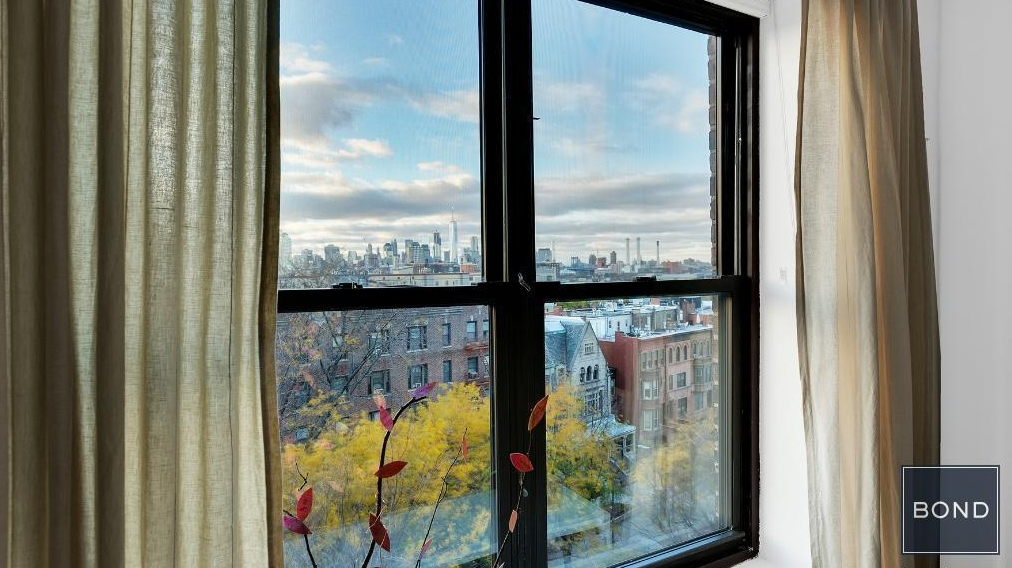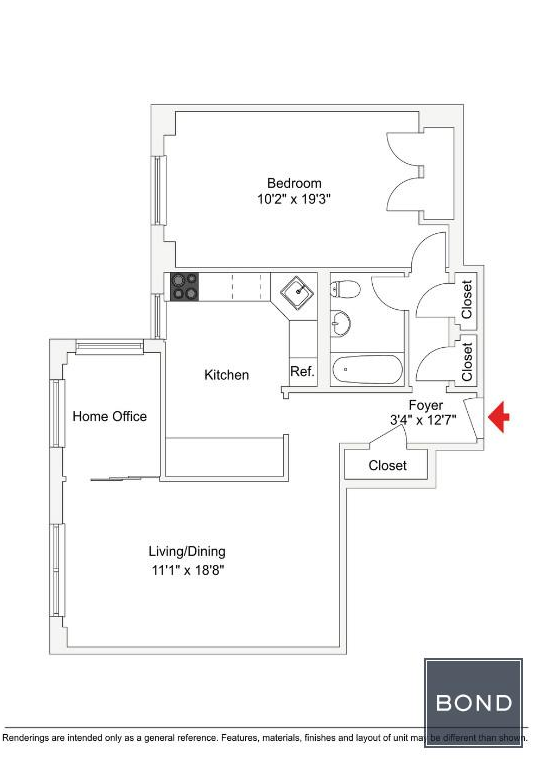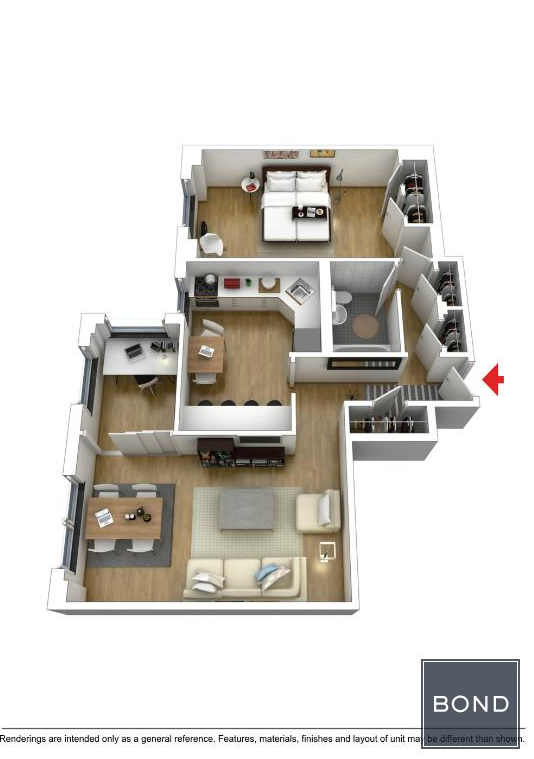 The building is part of the Clinton Hill Apartments complex and has renovated laundry facilities, two recently upgraded elevators, 24-hour security, bike storage, and a common courtyard.
And as far as co-op boards go, this one seems rather laid back, allowing pets, pied-a-terres (which might appeal to Brooklyn Academy of Music and Barclays Center enthusiasts in particular), and subletting.